Photo montage contains images from the following authors: Guillermo Kahlo(1), Gage Skidmore(2), Walterlan Papetti(3), and Steve Jurvetson(4)
When I volunteered to create something to recognize this month, two thoughts struck me immediately. First, the name "Hispanic Heritage Month" made me uncomfortable, and I think NPR articulated it best in the article, "Yes, We're Calling It Hispanic Heritage Month And We Know It Makes Some Of You Cringe".
Once I worked through that, the second thought I had was it felt overwhelming to narrow down into a single blog post what this recognition means to me and how I could share that with others. The parameters were wide in scope, so I thought about how I generally attempt to understand people from different cultures. Like others, I typically experience this through various forms of art. (And food, but we'll leave that for another time!) And so, I've put together a small list of influential Latinx artists, not in any specific order other than they are among my favorites in their artistic media. 
---
Frida Kahlo & Diego Rivera (Painting)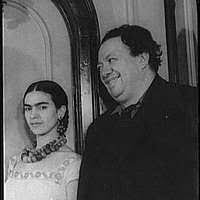 Frida Kahlo is one of most recognizable artists, yet what most people recognize is her likeness, even more than her art. Her dark hair, with its severe center-part; her heavy, natural eyebrows and faint mustache; and her floral hair accessories have made her face widely known. Her art, like her likeness, embodies her strong spirit and use of color, but I often wonder how many people could pick out a Kahlo painting, unlike say a Monet or Picasso with their very distinct styles. Probably not many. I believe what has contributed to many people knowing Kahlo's face and not her art is that her self-portraits are among the most popular of her artistic contributions. She painted herself in her natural state, which sent a message about societal standards of beauty and challenging gender expectations. This is why she kept her facial hair natural and why, I believe, she has remained an influential artist for many decades.
Kahlo was born in Mexico in the early 20th century and eventually married Diego Rivera, a fellow painter. She was his fourth wife, and they shared a love of and devotion to their art. Rivera is best known to me for his murals, especially the one he painted and is still a major draw at the Detroit Institute of Arts. This was his contribution to capturing Detroit industry and its workers. I listed these two first, because of Kahlo's continuing challenge to feminine expression and Rivera's local connection. Their love was tumultuous but from what I've studied, led to much inspiration for both of them in their art. 
---
Sandra Cisneros (Literature)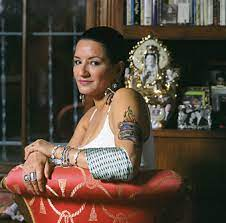 I first discovered Cisneros' writing while studying for my Master's degree in American Culture. She is a writer and storyteller who, in her first book The House on Mango Street, captured the 20th century Latinx immigrant experience in Chicago. In this book, she showed a different way of life for an American family, one that she had never seen in books, television, or films before. It became a widely-read and shared book in secondary education across the country. From here, Cisneros has gone on to publish and perform many of her works, telling the stories of strong women and girls who overcome much challenge, and still find beauty in it. Her writing, in both English and Spanish, is emotional and vibrant, yet soft in its delivery. This combination makes her a riveting storyteller, and if you ever have the chance to hear her speak (Youtube), it's worth your time.
---
Mario Testino (Photography)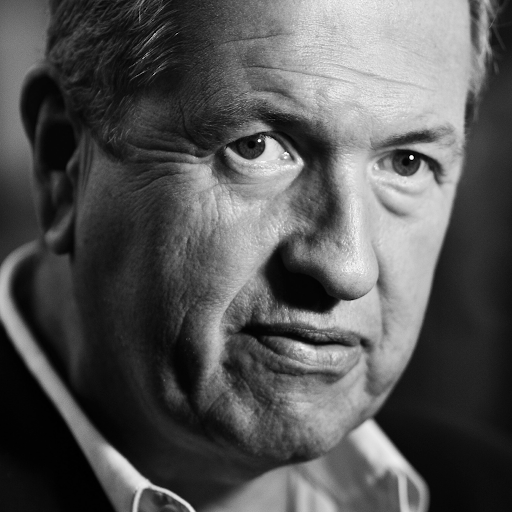 Everyone has likely come across some of Testino's work and not even realized it. He is one of the most famous and most heralded fashion photographers and portraitists in the world. After moving to London from Peru, Testino began a career in fashion photography. I first heard Mario Testino's name in the late 1990s after the publication of a series of portraits of Princess Diana, of whom I was an ardent follower. In fact, the first memory I still hold is as a 3-year-old, being awakened by my mom in what felt like the middle of the night to "watch a real princess" get married. This, of course, was the wedding of Prince Charles and then Lady Diana. I digress. I began, in the late 90s, to pay attention to the work of Testino and how he is able to capture an essence in his subjects that makes his portraits feel alive and in motion; it's the focus on the eyes for me.
---
Lin-Manuel Miranda (Live theater, films)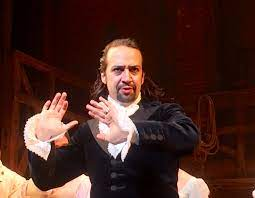 Lin-Manual Miranda is most famous for writing, producing, and acting in a musical called Hamilton which is the adaptation of Alexander Hamilton's life using a very modern style (hip hop, rap, pop.) Prior to Hamilton, though, Miranda wrote and produced In the Heights which tells the story of life in a Dominican neighborhood in New York City. Miranda, of Puerto Rican descent, grew up in New York to educated parents and started studying his craft and creating musicals and plays in high school. He had already written award winning pieces prior to graduating from college. While he has written many plays and musicals over the years, he earned fame after Hamilton became the phenomenon it is today. While I believe Hamilton is almost perfect in its composition and story (it is starting to take some heat online for cultural appropriation, but that's irrelevant for this context), I think the real success is in his portrayal of Eliza Hamilton, Alexander's wife, and how he wrote about the relationship between the Hamiltons. If you have not had the chance to watch Hamilton yet, the musical ends with Eliza Hamilton sharing her commitment to keeping her deceased husband's memory alive even while living with the public aftermath of his betrayal and singular focus on his career (to the detriment of their family.) Even after watching it many times and listening to the soundtrack regularly, I always end up a sobbing mess. In a good way. Miranda is a storyteller, able to tell old stories in new and relevant ways and will certainly be remembered for generations.
---
As I wrote my way through this, I realized that the theme that runs through all of these artists for me is their absolute commitment to highlighting the beauty and strength and beauty IN strength of women. That was not my intent when I first started, which was actually simply to highlight my favorite Latinx artists, but as I spent time considering why they are my favorites, this theme came through. And this absolutely tracks for me. So, cheers to all the strong Latinx artists and to the women they cherish and lift up!
Bibliography
(1) Guillermo Kahlo, Sotheby's, Public Domain, https://commons.wikimedia.org/w/index.php?curid=32639240
(2) Gage Skidmore from Peoria, AZ, United States of America – Sandra Cisneros, CC BY-SA 2.0, https://commons.wikimedia.org/w/index.php?curid=64541620
(3) Walterlan Papetti, Own work, CC BY-SA 4.0, https://commons.wikimedia.org/w/index.php?curid=35509918
(4) Steve Jurvetson, https://www.flickr.com/photos/jurvetson/25945250053/, CC BY 2.0, https://commons.wikimedia.org/w/index.php?curid=53290861