Robots and the related technologies revolutionizing 21st-century manufacturing have elevated workforce requirements so rapidly that industries are increasingly willing to invest aggressively to train skilled technicians.
This investment comes in the form of free college tuition at Baker College, where mechatronics apprentices are gaining the skills to manage automation in factories from Grand Rapids to Petoskey.
The Michigan Advanced Technician Training (MAT2) mechatronics apprenticeship program combines competency-based education, a cohort delivery, applied learning, and a specific outcome: a guaranteed high-paying career with zero student debt.
MAT2 tuition is paid in full by employers, allowing students an opportunity to work and earn money while attending college and to be assured of employment upon graduation. In addition to having their tuition paid for, students receive a free computer and free room and board.
Talent Investment Agency also provides $5,000 grants to sponsoring industries after they register their MAT2 students for their apprenticeships through the U.S Department of Labor. This helps the industries pay the tuition and ensures that students will receive journey person status upon completion of the program.
What Is Mechatronics?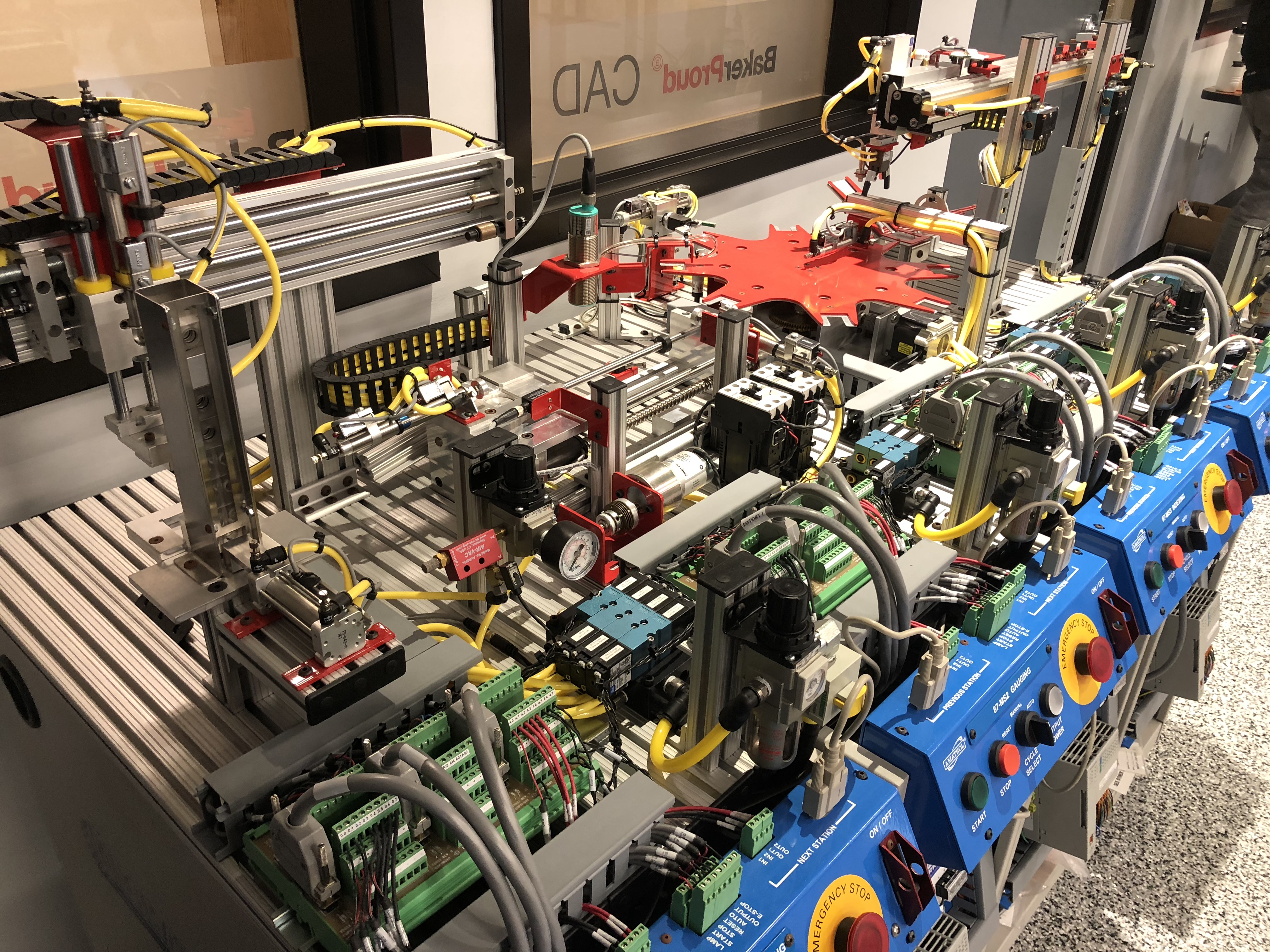 The word mechatronics stems from the combination of the words mechanical and electronics. The mechatronics program focuses on the electrical, mechanical, and electronics skills used to identify, analyze, and solve manufacturing problems. A mechatronics technician supports engineers by maintaining manufacturing machines and related equipment, including repairing, testing, and making minor modifications to them.
The MAT2 mechatronics program was an early initiative of Gov. Rick Snyder based on the German model of apprenticeship, which blends a traditional classroom setting with on-the-job training. Each hired MAT2 participant is ensured a steady income throughout the program: a $200 weekly stipend to assist with personal expenses while attending classes, and, when working, the student earns an hourly wage that increases annually as long as the student has met the program requirements.
MAT2 was launched first in 2013 at several southeast Michigan community colleges. Baker's program started in Cadillac in June 2015 with 14 students sponsored by nine area industries. All 14 graduated, receiving special honors at a Lansing ceremony with the governor.
Since 2015, Baker's program has grown to include 14 industries and more than 45 students, including 10 dual-enrolled Early Middle College high school juniors and seniors from the Wexford-Missaukee Intermediate School District.
"Our state is in urgent need of rebuilding its high-tech talent base, particularly during this time of low unemployment and an aging workforce," said Mark Lagerwey, associate director of business development for Baker College, who serves on the state's MAT2 strategic steering committee for the program.
"Young people in Michigan are just beginning to recognize the career opportunities awaiting in every corner of this state. Every time I visit another high-tech factory in my travels around the state, I marvel to see millennials at work on robots and other amazing new technologies."
The Time to Get Involved Is Now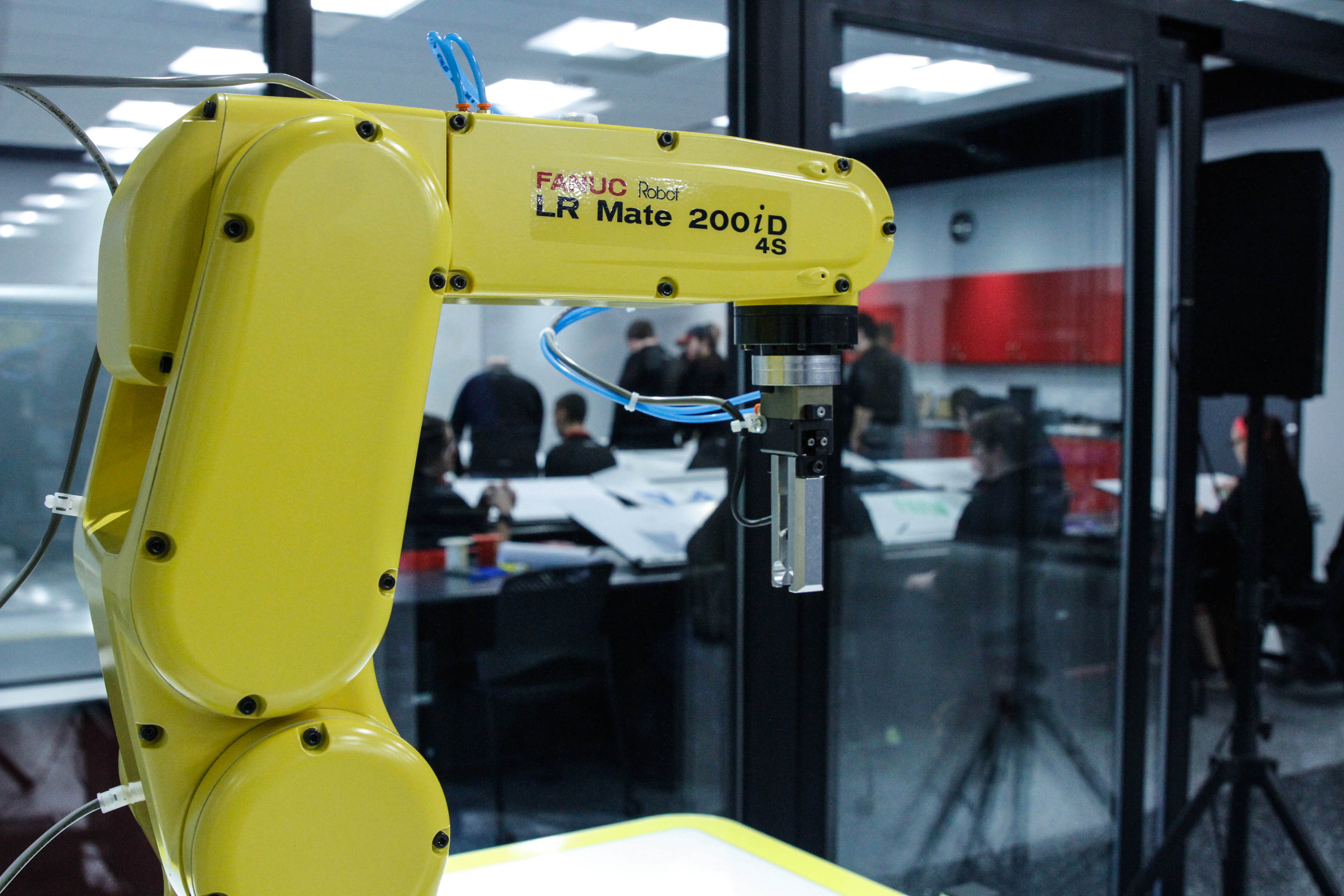 Students interested in joining the 2018 cohort must meet the standard Baker College admissions qualifications for this competitive program.
Applicants must be high school graduates at the start of the program and provide their SAT scores or GPA. Interested individuals are encouraged to apply as soon as possible because applications are reviewed and accepted on an ongoing basis. To start the process, students should contact Baker's Admissions Office, which will then direct them to upload resumes through Talent Investment Agency at www.mitalent.org/mat2.
For more information about the mechatronics program, contact the Baker College of Cadillac Admissions Office at (231)-876-3119 or email Joshua Fenner at [email protected].