Program highlights
Sweeten your future with an associate degree in baking and pastry.
The Culinary Institute of Michigan's Baking and Pastry associate degree program focuses on both the art and the business behind baking. Interested in a career as a pastry chef, assistant chocolatier, cake designer, or bread baker? Through this program you'll get an up-close look at how bakeries operate, inside and out while learning about inventory control, staff selection, and employee training.
Learn how to create the beautiful and irresistible treats that delight visitors at bakeries, fine restaurants, country clubs, and elegant hotels.
Train in state-of-the-art facilities that are equipped with the same tools professionals work with on the job.
Get hands-on instruction from experienced culinary professionals in small classes that allow you the attention you deserve.
Why study baking and pastry?
As a CIM student, you'll learn advanced baking skills and techniques through a combination of classroom learning and hands-on workshops in our state-of-the-art facilities. Once you graduate, you'll be prepared to take your Certified Pastry Culinarian certification exam and launch a career you'll love.
Career Facts
$25,090
Median yearly income
$39,050
Median salary for executives
View Citations
Curriculum
CIM's baking and pastry degree program is a two-year program consisting of 60 credit hours (48 hours of major courses and 12 hours of general education requirements). Our curriculum includes classic pastry fundamentals, chocolate and confections, and a showpiece and specialty cake design lab.
View Full Curriculum
Sample Courses
Classic Pastry Fundamentals
Description
Introduces students to the various techniques used in baking and pastry production, including cake preparations and entremets.
This is a 120-hour lab course. Must complete this course with a C or better.
Chocolate and Confections
Description
Provides students with hands-on experience in the production and preparation of chocolate and sugar confections.
Showpiece and Specialty Cake Design
Description
Expands on the concepts and skills from classical pastry fundamentals. Students will focus on the design and assembly of wedding cakes and special occasion cakes, as well as the building methods and techniques used for showpieces.
This is a 120-hour lab course.
In Their Words
"The skillset I got at CIM as compared to other people I have met, I would say I was ready for every job I have gotten since then and I was ready for Hell's Kitchen. It really teaches you to be a hard worker."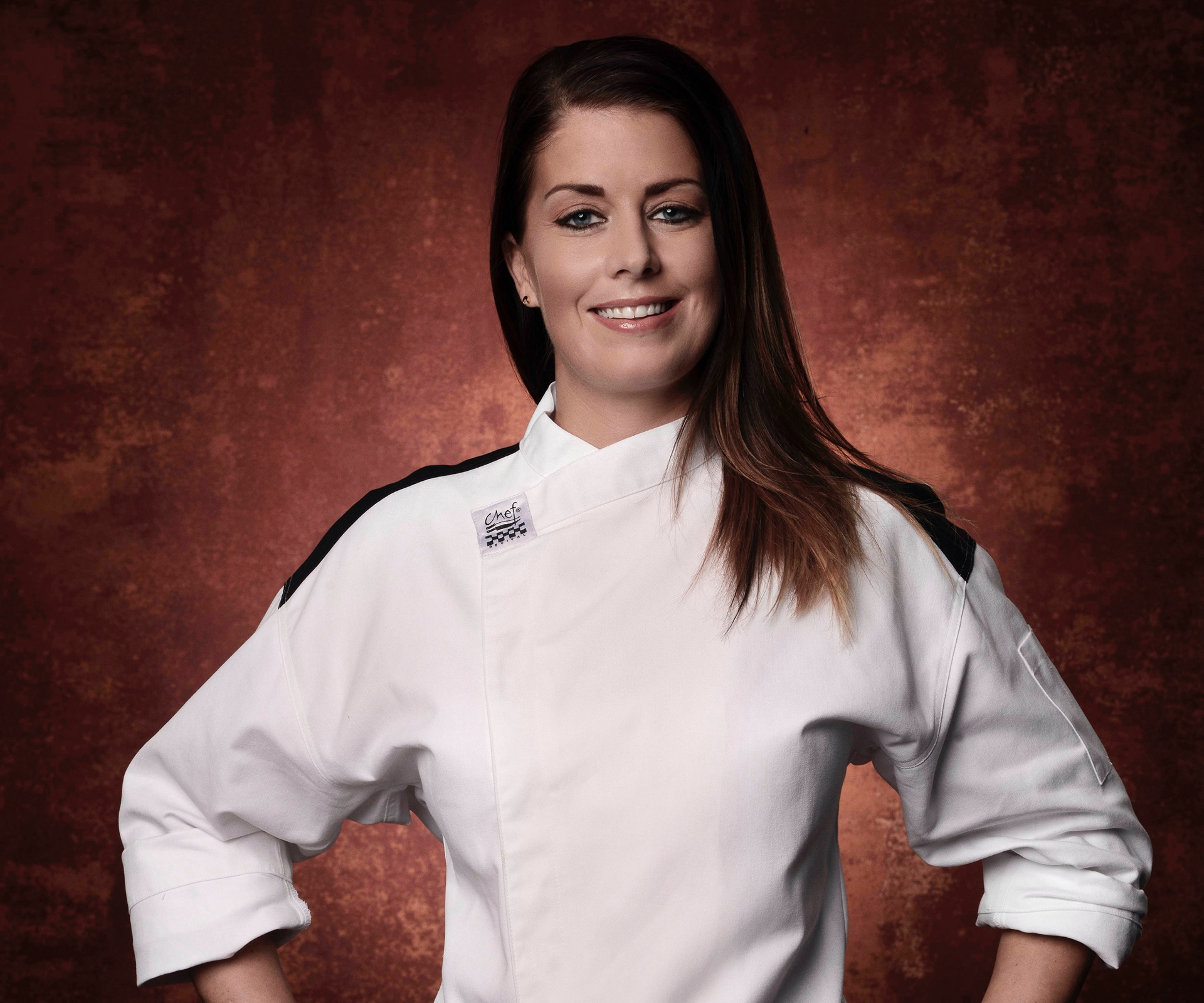 Additional requirements
Students must complete the following courses with a grade of C or better to graduate: Classic Pastry Fundamentals, Petit Fours and Plated Desserts, and Cafe and Bakery Operations. The Baking and Pastry program also includes a 200-hour supervised work experience requirement.
Accreditation
CIM's Baking and Pastry program is accredited by the American Culinary Federation Education Foundation Accrediting Commission (ACFEFAC). Graduates are eligible to become Certified Pastry Culinarians upon graduation. CIM is the only institution statewide and one of the only four in the U.S. to earn the "Recognition of Quality Culinary Education" designation from the World Association of Chefs Societies.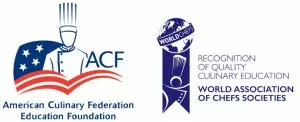 Classes available
This program is offered in-person on our campuses in Muskegon and Port Huron. In Michigan, our students come from Ann Arbor, Auburn Hills, Cadillac, Dearborn, Detroit, Flint, Grand Rapids, Jackson, Lansing, Kalamazoo, Muskegon, Owosso, Traverse City, and many other locations. Beyond Michigan, our online graduates hail from Ohio, Indiana, Illinois, and other states.
Unavailable on Baker Online
Core courses for this degree program are not offered through Baker Online.
For those interested, a selection of general education and prerequisite courses are available through Baker Online each semester.
Baker Online
Unavailable on Online Live
Core courses for this degree program are not offered through Online Live.
For those interested, a selection of general education and prerequisite courses are available through Online Live each semester.
Online Live