Program Highlights
Rise to the top with our Doctor of Business Administration program.
After earning your DBA online, a whole new world of career opportunities will be open to you. Through a combination of classes, seminars, professional residencies, research papers and a final dissertation, you'll study high-level business theories and management techniques and gain experience directly applying them in real business environments.
As a student in our online DBA program, you'll be taking classes led by instructors with years of experience in the business world, and with flexible online classes, you'll be able to get an education in a way that fits your life.
You'll be able to move beyond standard managerial positions and into positions such as business consultant, analyst, C-level executive (CEO, CIO, CMO, etc.) or business operation specialist. You could even start a career in academia by teaching business classes at colleges and universities.
The Baker College Doctor of Business Administration online program gives you the chance to develop these higher-level skills without having to put your career on hold.
At a glance
86%
Students who receive scholarships, grants or financial aid
Learn Your Way
Business Administration classes are taught exclusively through Baker Online.
Learn More
Why Business Administration?
In the Doctor of Business Administration program, you'll have the education and skills it takes to solve problems at the very highest level of a business. By completing your DBA online, students develop the capacity to work independently and more in depth, moving from prescribed content in the first year of the program to supervised scholarly activities in the second year to independent research focused on their areas of interest in the third year.
Students may choose from six areas of specialization or design their own specialized fields of study.
Career Facts
$104,980
Median Yearly Income
$208,000
Median Salary for Executives
View Citations
Curriculum
The Baker College Doctorate of Business Administration program is a 3.5-year program consisting of 60 credit hours (27 hours of doctoral core classes and 9 hours of doctoral specialty requirements). Our curriculum includes comprehensive and qualifying requirements, a professional residency and a research-based dissertation focused on a real problem facing today's business leaders and managers.
Sample Courses
BUS 8930
Qualifying Paper
Description
Allows students to prepare a scholarly paper suitable for publication in order to qualify for the dissertation phase of the DBA program. Normally, this occurs at the end of the second year after all your coursework in the program has been completed except for BUS814 Corporate and Personal Ethics, and all that remains is the dissertation. The purpose of the paper is to demonstrate mastery of scholarly writing, research methodology and a depth of knowledge in a field covered by the program.
BUS 8200
Professional Residency
Description
Requires students to attend at least one professional conference in the first or second year. The approved conferences will be identified, and program faculty will also attend. The DBA program will host a seminar at these events. A list of approved conferences will be developed by the faculty each year. Students will be required to document attendance and write a short paper describing what was learned at the conference. Requires students to attend at least one professional conference in the first or second year.
BUS 8410
Defining the Dissertation Research Problem and Research Question
Description
Introduces students to an array of quantitative and qualitative research methods and designs, and their appropriate application in empirical research. Topics related to quantitative research include measurement, sampling, hypothesis testing, variables, validity, reliability and causation. Different quantitative research designs will be covered, including experimental and quasi-experimental, survey, field, designs utilizing existing data and evaluation research.
View Full Curriculum
In Their Words
"My Baker DBA has helped me to impact the next generation of entrepreneurs. I have had unique opportunities to teach social entrepreneurship on the campuses of Yale, Stanford and most recently, Oxford."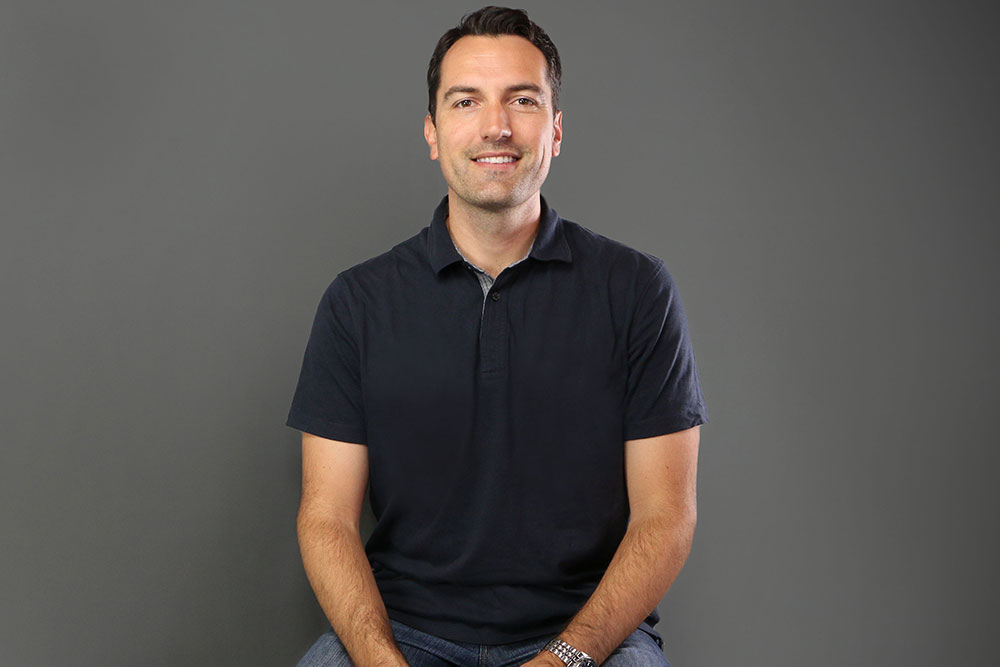 Additional Requirements
Students who have 30 semester credits from an accredited doctoral program can apply for advanced standing in the Dissertation Only option.
Program Outcomes
Our quality-focused, market-driven and rigorous program curricula will establish and enhance core business knowledge and the ability to anticipate and react to societal changes, as well as provide students with technological proficiency, the ability to make ethical decisions and the communication skills that embody the professional acumen graduates need to make positive contributions to their chosen fields.
Accreditation
Baker College is accredited by the Higher Learning Commission / 230 South LaSalle St., Suite 7-500, Chicago, IL 60604-1411 / 800-621-7440 / www.hlccommission.org.
Online Classes Available Anywhere
Baker College online programs are available to students across the country. In Michigan our students come from Ann Arbor, Auburn Hills, Cadillac, Dearborn, Detroit, Flint, Grand Rapids, Jackson, Lansing, Kalamazoo, Muskegon, Owosso, Traverse City, and many other locations. Beyond Michigan, our online graduates hail from Ohio, Indiana, Illinois, and other states.
On Campus Unavailable
Core courses for this degree program are not offered on campus.
For those interested, a selection of general education and prerequisite courses are available on campus each semester.
View campus locations
Available on Baker Online
Courses for this degree program are available through Baker Online.
100% online, this format offers flexible scheduling with 8-week semesters
Baker Online
Unavailable on Online Live
Courses for this degree program are available through Online Live.
100% online with set class times, this format offers live, real-time virtual learning.
Online Live