Program Highlights
Learn how to care for patients with a nursing BSN.
Working as a professional nurse requires more than clinical skills and an understanding of the human body, it also takes an ability to work with many different types of people. Our pre-licensure nursing program combines humanities, sciences and nursing practice to help give you a well-rounded range of skills that will help take you far in your career.
Experienced nurse clinicians will help you learn everything from patient care to administration and education.
As a student in the BSN nursing degree program, you won't be spending all of your time sitting in a classroom. You'll be able to take the things you learn in class and apply them in our high-tech labs and in real clinical settings.
After graduation, you'll be able to take the examination to become a licensed registered nurse and start a career by working in a medical setting that matches your interests.
Learn Your Way
Nursing classes are taught on campus at Cadillac, Jackson, Muskegon, Owosso, and Royal Oak. Plus, general education and prerequisite courses are typically available through Baker Online, Online Live and on all campuses throughout Michigan.
Learn More
Direct Admission
Enrollment in the Nursing (BSN) program is limited, and admission is highly competitive. High-performing incoming freshmen may qualify for guaranteed enrollment and a $6,000-per-year scholarship through our direct admission program.
Learn More
Why Study Nursing?
Any nurse will tell you it can be a tough and demanding job, but he or she will also tell you it's one of the most rewarding careers you can choose. This is because daily you're helping people who need it the most. As a nurse, you will be both a caregiver and a problem solver, someone who helps heal people in mind, body and spirit. Compassion is critical, but you will also need a strong aptitude for science and critical thinking to properly treat patients. The Bachelor of Science in Nursing (BSN) degree is offered in two tracks. This degree focuses on the well-rounded practitioner with an emphasis on a liberal arts education as well as a mastery of basic nursing skills. This program is available to those students who wish to obtain credentials to take the NCLEX examination. Specifically, the accelerated BSN track is for those students who have obtained an earned bachelor's degree in another field and wish to pursue nursing as a career. The accelerated BSN track is completed in 18 months after pre-requisite science courses are completed. This intense program is for students who can dedicate the needed time to nursing studies. For those nurses ready to prepare themselves for leadership positions (administration track) or educational positions, both in acute and chronic care facilities or academic settings (education track), the Master of Science in nursing (MSN) program allows nurses to build upon the knowledge and skills obtained in their practice.
Career Facts
$71,730
Median Yearly Income
$106,530
Median Salary for Executives
View Citations
Curriculum
The Baker College Bachelor of Science in nursing Traditional pre-RN licensure track is a four-year program consisting of 120 credit hours (28 prerequisite hours and 62 nursing credit requirements). The Bachelor of Science in nursing Accelerated pre-RN licensure track is completed in 18 months for those students who already hold a bachelor's degree in another field.  Our curriculum includes introduction to healthcare informatics, pharmacology and medication administration, and clinical experiences.
View Full Curriculum
Sample Courses
Introduction to Healthcare Informatics
Description
Explores the integration of healthcare practice with computer technology and information science. Students will identify, gather, process and manage information obtained and accessed via advanced information technology. Issues related to the protection of privacy, confidentiality, ethics and security of information in the healthcare environment will be evaluated.
Pharmacology and Medication Administration for the BSN
Description
Provides a theoretical foundation for the fundamental principles and concepts of pharmacotherapeutics, with a focus on classification, usage, dosage and delivery methods. Provides nursing students with the knowledge, skills and attitudes (KSAs) necessary to safely administer medications. Included are essentials of safe medication administration such as systems of measurement, abbreviations, symbols and dosage calculations. Prevention of medical errors is an essential component of this course.
Nursing Synthesis for the BSN
Description
Provides nursing students with the opportunity to demonstrate achievement of program outcomes. Under the direction and supervision of course faculty and individual clinical preceptor, students begin the transition to independent practitioner. Emphasis is placed on self-directed learning and evaluation in selected clinical areas.
15 hours of theory and 135 hours of clinical experience are required.
Extended Reality Learning
Take your learning to a whole new level.
The College of Health Science is proud to offer courses that include Extended Reality (XR) learning. These experiences provide immersive, hands-on learning that will prepare you for a successful career in the healthcare field.
In Their Words
"I chose Baker College because of the reputation and credibility the nursing program offers. In addition, Baker's faculty made me feel confident that I was making the right decision for my future."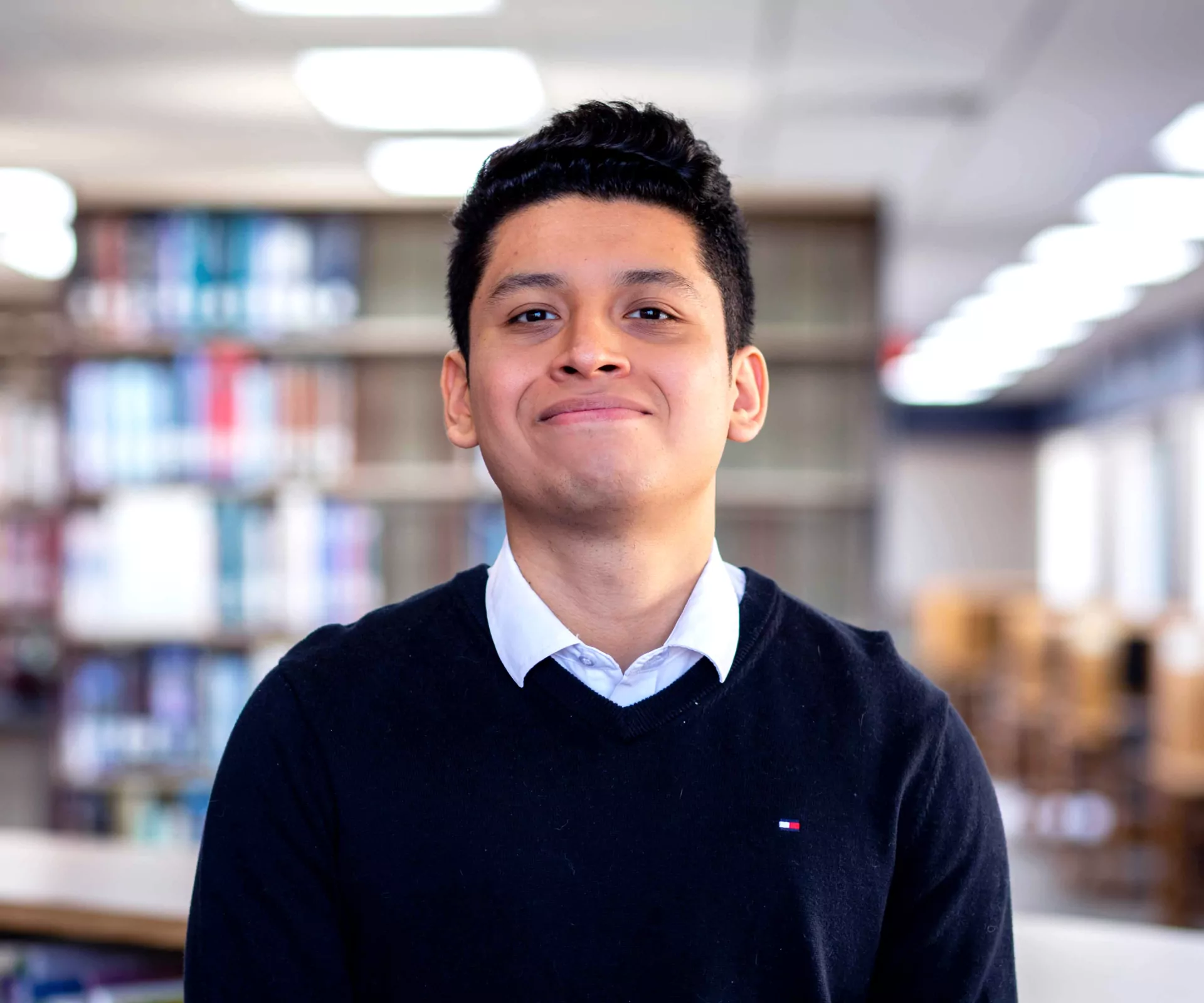 Additional Requirements
In order to be admitted into our Traditional Pre-RN Licensure BSN Nursing Degree track, you must have a high school diploma or GED equivalent (from an accredited program), with a minimum overall admission GPA of C (2.0). You must also successfully complete BIO 1210, BIO 1211, BIO 1220 BIO 1221, BIO 2150 and HSC 1010 with a minimum of a B- (2.7). View the PSB- Health Occupations Aptitude Exam. A cumulative GPA of B- (2.7) is required in order to graduate with a BSN nursing degree from Baker College. A minimum grade of a B- (2.7) in all nursing (NUR) courses is required. A minimum grade of C (2.0) is required for general education courses.
Outcomes & Performance
The mission of the Nursing (BSN) program at Baker College is to prepare graduates who are life-long learners with the core knowledge and skills needed to provide competent, holistic nursing care in a diverse and ever-changing health care environment.
View Outcomes & Performance
Accreditation
Baker College is accredited by the Higher Learning Commission / 230 South LaSalle St., Suite 7-500, Chicago, IL 60604-1411 / 800-621-7440 / www.hlccommission.org.
Classes Available
This program is offered in-person on our campuses in Cadillac, Jackson, Muskegon, Owosso, and Royal Oak. In Michigan our students come from Ann Arbor, Auburn Hills, Cadillac, Dearborn, Detroit, Flint, Grand Rapids, Jackson, Lansing, Kalamazoo, Muskegon, Owosso, Traverse City, and many other locations. Beyond Michigan, our online graduates hail from Ohio, Indiana, Illinois, and other states.
Unavailable on Baker Online
Core courses for this degree program are not offered through Baker Online.
For those interested, a selection of general education and prerequisite courses are available through Baker Online each semester.
Baker Online
Unavailable on Online Live
Core courses for this degree program are not offered through Online Live.
For those interested, a selection of general education and prerequisite courses are available through Online Live each semester.
Online Live