Make yourself at home. No commuting required.
Living in student housing can make your college experience even better. With easy access to
your classes and on campus activities, you'll be able to meet new people and form friendships all
in a supportive, community-oriented atmosphere.
Schedule a campus visit, a personal tour or contact OneStop for more information.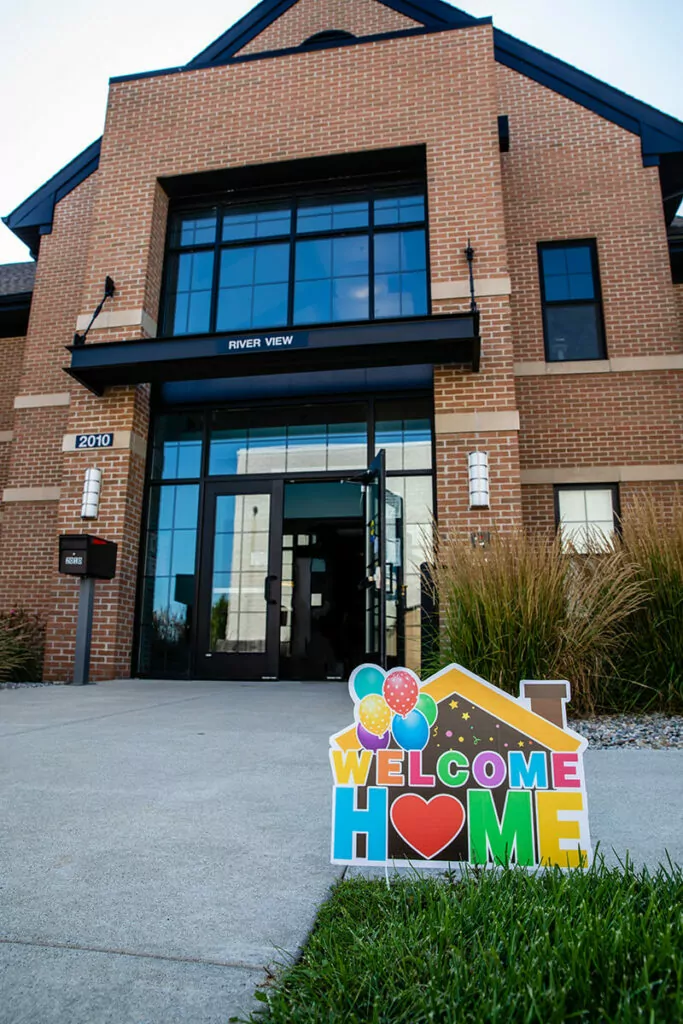 Enjoy the Freedom of Free Housing
New students enrolling at our Cadillac, Owosso, or Port Huron campuses can take advantage of the BC Housing Scholarship, which covers 100% of housing costs for the 2024-25 academic year and offers significant discounts in the second year.
Benefits of living on campus.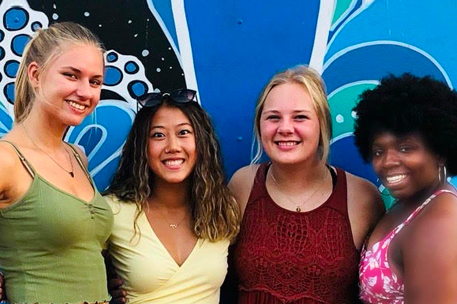 Campus Activities
Create friendships that can last a lifetime, join study groups, or take a break from studying and just plain have fun at campus or club events.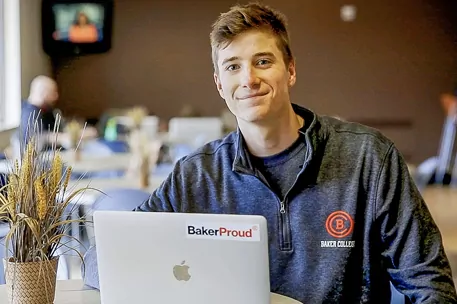 Amenities
Student housing offers free Wi-Fi, recreation spaces, shared kitchens and laundry facilities and more. Each campus provides unique floor plans and furniture layouts.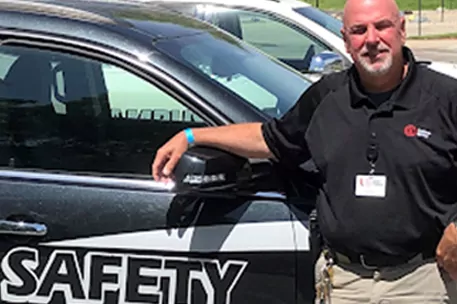 Safety and Security
Campus Safety provides 24/7 security to all Residents Halls. The team provides a visible presence through regular patrols and security cameras in public areas.
Type of housing available.
Student housing at Baker College vary by campus. Accommodations include spacious
suites, apartments, or townhouses. Some facilities are located on campus and others are
located within the community. Enjoy increased independence and responsibility in a
comfortable, safe living environment.
Housing cost per semester.
The current per student rate for all housing options is $2,300 per semester.
New Residence Hall students– A non-refundable residence hall application fee of $50 is required of all new student housing students.
Returning Residence Hall students-A non-refundable $100 pre-payment is required for each semester a student returns to housing due when the Residence Hall Application is submitted. The $100.00 pre-payment is applied toward housing costs each semester it is paid.
Student eligibility.
Students eligible to live in Residence Halls are required to be registered as full-time students. Priority is given to students enrolled in on-campus programs. Returning students have the first opportunity for room selection for the following academic year. All students must be under 25 years old to be eligible for housing.
Housing Options
Here's what you should bring to campus.
Room Decorations
Seasonal Clothes
Broom
Cooking Utensils
Dishes & Silverware
Dish Soap
Dish Towels
Paper Towels
Pots and Pans
Food Storage Containers
Small Fire Extinguisher (OW)
Wastebasket
ID/Passport
Health Insurance Info
Area Rug
Playing Cars/Board Games
School Supplies
Umbrella
Sewing Kit
Checkbook, Credit/Bank Card
Computer/Printer
Fan
Medicine
Posters
Futon, Couch, or Chairs (OW)
Stereo & Headphones
TV/DVD/Blue-Ray Player
Vacuum
Extension Cords
Surge Protectors
Alarm Clock
Coaxial Cable (OW,PH)
Toaster
Coffee Maker
Gaming Consoles
Ethernet Cords
Batteries
Microwave (OW)
Bath Towels & Washcloths
Blankets & Comforter
Hangers
Pillow & Pillow Cases
Razor/Shaving Cream
Shampoos/Conditioner
Shower Caddy
Soap & Body Wash
Toilet Paper
Toothbrush/Toothpaste
Twin XL Sheets
Shower Curtain & Hooks (PH)
Laundry Detergent
Fabric Softener/Dryer Sheets
Iron & Ironing Board
Laundry Bag or Hamper
Cleaning Supplies
Quarters to do Laundry (OW)