Program Highlights
Secure a position in a growing job market with a cybersecurity degree.
Information security is more important now than ever before. With so much of our personal information stored and used online, the demand for network security and defense against malicious attacks is greater than ever and can provide a wealth of job opportunities for anyone with the skills and education to keep up with changing tides in information security.
Our Bachelor of Science program in Information Technology and Cybersecurity is led by IT professionals following a curriculum designed to provide a solid foundation in security across a number of different systems and platforms. 
Along the way you will learn how to analyze and respond to computer infrastructure problems, identify internal and external threats and other vital skills needed to keep up in the ever-changing world of information security.
Once you graduate, you'll have a perfect range of skills to start building your career in cybersecurity, with all the job opportunities the industry has to offer.
With the Bachelor of Science in Information Technology and Cybersecurity degree program, we'll teach you platform security, network security, operating system security, and much more.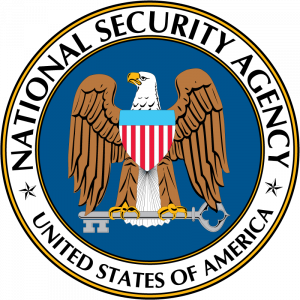 Learn Your Way
Information Technology and Cybersecurity classes are taught on the Owosso, and Royal Oak campuses & through Baker Online. Plus, general education and prerequisite courses are typically available through Baker Online, Online Live, and on all campuses throughout Michigan.
Learn More
Why Study Information Technology and Cybersecurity?
Information technology and cybersecurity has become one of the highest demand areas by employers. Information, whether personal or business, is extremely valuable, and there will always be individuals looking for ways to acquire it. Organizations need technology professionals who understand and can defend against the many threats to protect their valuable assets and run secure networks in today's global business environment. Earning an information technology and security degree prepares graduates for careers in network and computer systems administration; computer user support; information assurance and risk management; and cyber defense. Leveraging specialized skills and an understanding of business processes, students develop, troubleshoot, support and protect computer networks to help organizations operate more effectively and securely. Graduates can continue their education with a Master of Science in Information Systems degree.
Career Facts
$99,730
Median Yearly Income
$146,360
Median Salary for Executives
View Citations
Curriculum
The Baker College Bachelor of Science in Information Technology and Cybersecurity degree program is a 4-year, 120 credit hours program. The program includes 30 hours in general education and 90 hours in the information technology and cybersecurity major. Program courses include ethical hacking, network defense and intrusion, computer forensics, as well as a senior project and a 150-hour work experience course.
View Full Curriculum
Sample Courses
ITS 3150
Ethical Hacking I
Description
Students will learn how vulnerabilities can be exploited as an ethical hacker. An ethical hacker attempts to bypass system security and search for any weak points that could be exploited by malicious hackers. This information is then used by the organization to improve the system security, to minimize or eliminate any potential attacks.
ITS 4010
Malware and Reverse Engineering
Description
Students will solve problems posed by viruses, Trojan horses, worms, spyware, rootkits, adware, and other invasive software. The students will gain knowledge of Malware methodology, Basic and advanced static analysis, Advanced Dynamic analysis, anonymous and stealthy analysis, malware classification and functionality along with an extensive exposure to Anti Reverse-engineering. Windows Assembly Code Concepts for Reverse-Engineering and Common Windows Malware Characteristics in Assembly.
Description
Acts as a culmination of all the information retained from previous courses throughout the program. Students will choose a current and relevant topic for presentation related to Information Security that they will be required to present in class and in an industry recognized organizational meeting such as: MiSec, ISSA, InfraGuard, and others.
Extended Reality Learning
Learn on the cutting edge.
The College of IT and Engineering is proud to offer courses that include Extended Reality (XR) learning. These experiences provide immersive, hands-on learning that will prepare you for a successful career in a high-tech field.
In Their Words
"My favorite thing about Baker College is the scope of possibilities. Cybersecurity offers so much to explore and technology is constantly changing, which means there is always more to learn."
Accreditation
Baker College is accredited by the Higher Learning Commission / 230 South LaSalle St., Suite 7-500, Chicago, IL 60604-1411 / 800-621-7440 / www.hlccommission.org.
Classes Available Anywhere
This program is offered in-person on our campuses in Owosso, and Royal Oak. Baker College online programs are available to students across the country. In Michigan our students come from Ann Arbor, Auburn Hills, Cadillac, Dearborn, Detroit, Flint, Grand Rapids, Jackson, Lansing, Kalamazoo, Muskegon, Owosso, Traverse City, and many other locations. Beyond Michigan, our online graduates hail from Ohio, Indiana, Illinois, and other states.
Available on Baker Online
Courses for this degree program are available through Baker Online.
100% online, this format offers flexible scheduling with 8-week semesters
Baker Online
Unavailable on Online Live
Courses for this degree program are available through Online Live.
100% online with set class times, this format offers live, real-time virtual learning.
Online Live