Program Highlights
A brighter future begins with a general studies degree.
Certain skills will always be in demand. It doesn't matter what type of career you're interested in, the right foundation of skills and knowledge will help you go far. Our bachelor's degree in general studies program helps you start building that foundation. With so many new opportunities open to you, the direction of your future is entirely up to you.
You'll study a wide range of subjects, including math, science, communications and human relations.
After completing this program, you'll be able to start a career, but you could also use your bachelor's degree in general studies as a starting point to go further in your education.
With the Bachelor of Science in General Studies degree program, you'll gain a better understanding of the world around you and build valuable skills that will serve you well in every area of your life.
Learn Your Way
General Studies classes are taught exclusively through Baker Online. Plus, general education and prerequisite courses are typically available through Baker Online, Online Live, and on all campuses throughout Michigan.
Learn More
Why Study General Studies?
A bachelor's degree in general studies provides opportunities to develop valuable, lifelong skills in oral and written communication, critical thinking, problem solving, evaluation, analysis and synthesis. The program offers a curriculum to establish a core of knowledge, which can lead to many different careers or lay the groundwork for further studies and specialization.
The Bachelor of General Studies degree program is intended for students who have already earned substantial college credits prior to enrolling in the program.
Curriculum
The Baker College Bachelor of Science in General Studies degree is a 4-year program consisting of 120 credit hours (21 hours in two concentration areas and 45 elective credit requirements). Our curriculum includes college composition, cultural diversity and a senior capstone.
View Full Curriculum
Sample Courses
Composition and Critical Thinking I
Description
Students will develop critical thinking, reading, and writing skills in the context of personal, professional, digital, and academic environments, with emphasis on analysis. This course will enable students to examine, develop, and employ the writing process while focusing on audience, invention, rhetorical context, language, style, purpose, written communication strategies, and digital demands.
Personal, Civic, and Global Perspectives
Description
Students will develop their civic knowledge and cultural competence by exploring topics that demonstrate the relationship between the local, national, and global dimensions of complex issues. Students will develop their awareness of cultural diversity and sharpen their analytical skills by integrating economic, political science, sociological, and ethical concepts, theories, and perspectives. Requires completion of a service-learning experience.
General Studies Capstone Portfolio
Description
This capstone course gives students the opportunity to synthesize knowledge and skills gained during their college career. The culminating project for this course is a proposal. The proposal will explore a topic of interest emerging from a student's individualized program of study and will incorporate theory, research, and practical experience.
In Their Words
"I chose to attend Baker College due to its affordability. Another reason I chose Baker College was because of its small class sizes and educational resources I was made aware of during orientation."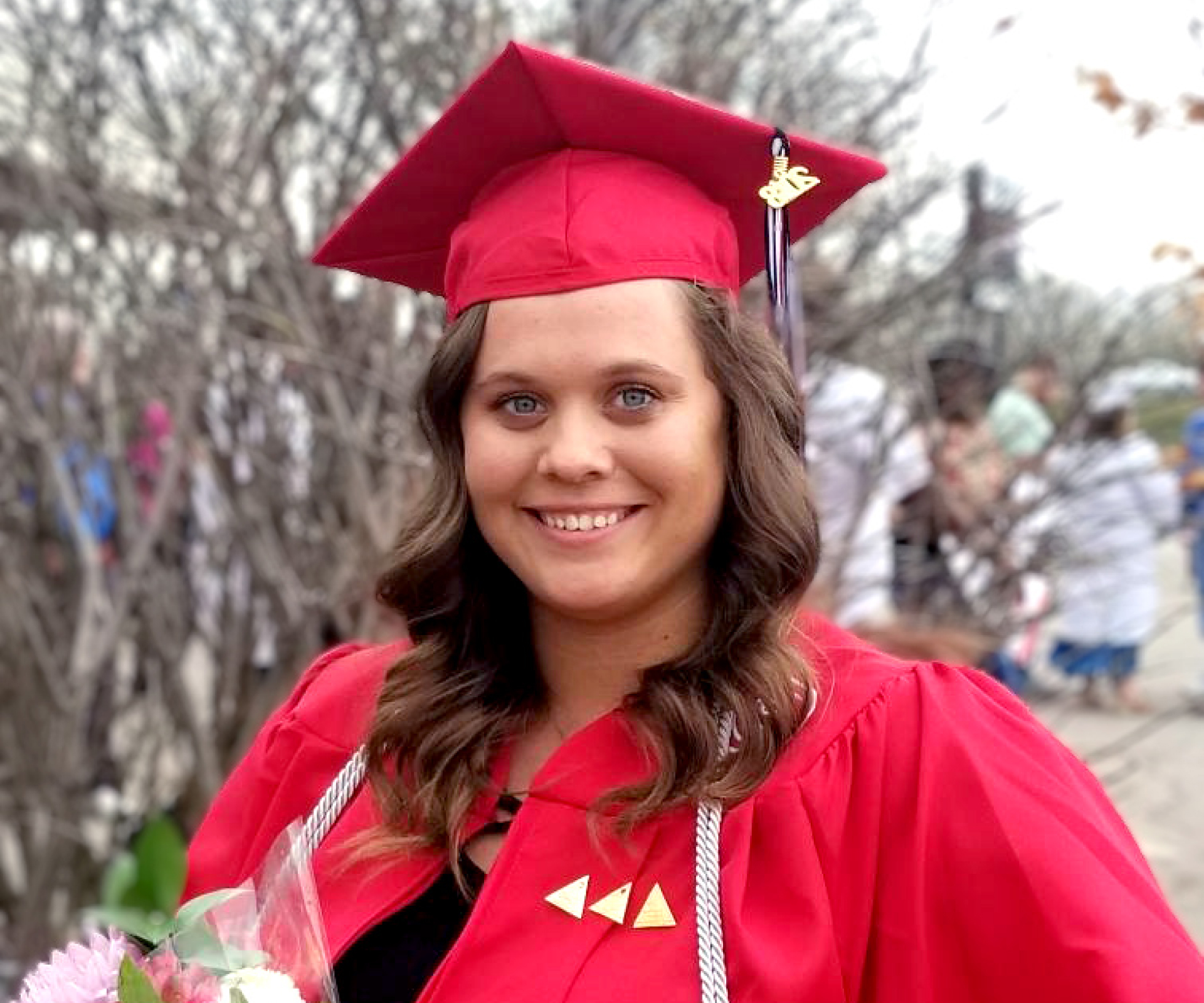 Additional Requirements
A minimum of nine semester credit hours of the 42 credit hours in the two concentrations must come from 3000 or 4000 level courses. A concentration is a group of courses that generally are from the same discipline, for example, a Psychology concentration or a Marketing concentration. Concentrations must be approved at the time of enrollment in this program.
Accreditation
Baker College is accredited by the Higher Learning Commission / 230 South LaSalle St., Suite 7-500, Chicago, IL 60604-1411 / 800-621-7440 / www.hlccommission.org.
Online Classes Available Anywhere
Baker College online programs are available to students across the country. In Michigan our students come from Ann Arbor, Auburn Hills, Cadillac, Dearborn, Detroit, Flint, Grand Rapids, Jackson, Lansing, Kalamazoo, Muskegon, Owosso, Traverse City, and many other locations. Beyond Michigan, our online graduates hail from Ohio, Indiana, Illinois, and other states.
On Campus Unavailable
Core courses for this degree program are not offered on campus.
For those interested, a selection of general education and prerequisite courses are available on campus each semester.
View campus locations
Available on Baker Online
Courses for this degree program are available through Baker Online.
100% online, this format offers flexible scheduling with 8-week semesters
Baker Online
Unavailable on Online Live
Courses for this degree program are available through Online Live.
100% online with set class times, this format offers live, real-time virtual learning.
Online Live