Program Highlights
Find your path to success with a master's degree in information systems.
From strategic planning to system development and resource management, information system (IS) managers help businesses and other organizations use technology to grow and reach their full potential. But IS managers need more than technical knowledge to be able to do their jobs effectively; they also need strong managerial, analytical and decision-making skills.
Best of all, with our flexible scheduling options, you'll be able to get the education you need to advance in your career without having to put your career on hold.
Our Master of Science in Information Systems online degree program combines information systems management knowledge with practical industry experience to help you master the advanced skills needed to succeed in high-level IS roles such as CIOs, CTOs or IS department managers.
As a graduate of this program, you'll build the technical and business skills needed to be able to handle a wide variety of challenges on the job and become a very valuable member of any team you work with.
The Master of Science in Information Systems online program at Baker College is accredited by the PSM National Office.
Want to complete your degree as soon as possible? This program is eligible for our Accelerated Path option, which allows you to earn your master's degree in significantly less time.
Why Study Information Systems?
This program is designed for information systems professionals who are responsible for managing the development, acquisition, implementation and operation of information systems in a variety of organizational settings. The program emphasizes information systems theory and its application to business opportunities and challenges. Additionally, the program addresses mission-critical issues, such as strategic planning, risk management, financial considerations, project management and quality assurance.
Career Facts
$146,360
Median Yearly Income
$208,000
Median Salary for Executives
View Citations
Curriculum
The Baker College Master of Science in Information Systems online program is a Professional Science Master's program consisting of 36 credit hours (9 hours of major courses, 15 hours of management information systems and 12 hours of business requirements). Our curriculum includes database design and management, information systems project management and two capstone course projects.
View Full Curriculum
Sample Courses
MIS 5310
Database Design and Management
Description
Prepares students to be able to manage, within organizational settings, the major concepts and framework, design and implementation of databases. It examines the theories, concepts and application issues associated with the design and implementation of database management systems. Topics include requirements analysis, user specifications, design strategies, implementation, testing, growth, maturity and obsolescence. Other topics include relational and distributed databases, business implications of database design, data integrity and security.
MIS 5210
Information Systems Project Management
Description
Guides an IS project manager through the what, when and how of the work necessary to take a project from its fledgling idea to successful deployment in an efficient and effective manner. This course will provide the tools, skills and knowledge for successful planning, organization and implementation of information systems and emphasizes the use of real-world examples and applications. Common mistakes and pitfalls in project management when used in designing information systems will be discussed. Topics covered include project scoping, estimating, budgeting, scheduling, tracking and controlling.
Capstones
Information Systems Integration Project I & Information Systems Integration Project II
Description
Helps students integrate the knowledge and skills acquired during classwork in the MSIS program. For most students, these courses will be undertaken with industry sponsorship, often their own employers, which will involve the development of an information systems project of appropriate scope.
The project is considered to be successfully completed when the system meets the requirements as specified AND the project sponsor is satisfied with the results.
Extended Reality Learning
Learn on the cutting edge.
The College of IT and Engineering is proud to offer courses that include Extended Reality (XR) learning. These experiences provide immersive, hands-on learning that will prepare you for a successful career in a high-tech field.
In Their Words
"I chose Baker for the curriculum. They look at what you're going to need, and a lot of MBAs are general. ...I felt that a lot of the things that I was doing in school, I could directly translate into what I was doing in the hospital."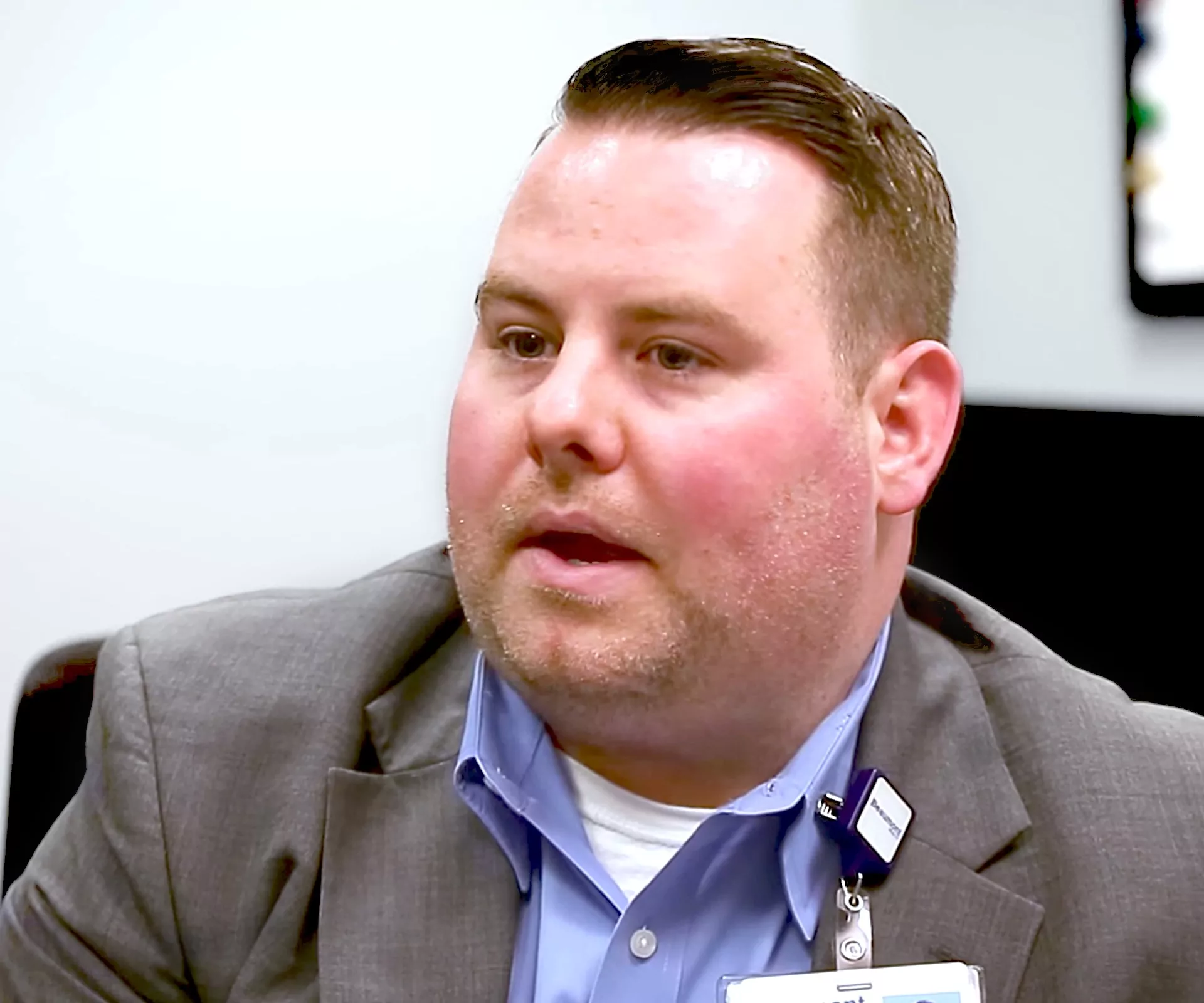 Program Outcomes
Graduates of the MSIS online program will have the knowledge and skills necessary to develop, implement and assess a strategic plan to meet IT needs effectively, and more.
View Outcomes & Performances
Affiliation
The Master of Science in Information Systems Program is affiliated with the National Professional Science Master's Association (NPSMA) as a Professional Science Master's (PSM) degree program.

On Campus Unavailable
Core courses for this degree program are not offered on campus.
For those interested, a selection of general education and prerequisite courses are available on campus each semester.
View campus locations
Available on Baker Online
Courses for this degree program are available through Baker Online.
100% online, this format offers flexible scheduling with 8-week semesters
Baker Online
Unavailable on Online Live
Courses for this degree program are available through Online Live.
100% online with set class times, this format offers live, real-time virtual learning.
Online Live