Customize a learning experience tailored to your lifestyle.
At Baker College, we're all about students being in control of their path toward an education. With three different formats of taking a class with On-Campus, Baker Online, and Online Live, learning your way is easier than ever. Find out what learning format is right for you and fit a Baker College education into your lifestyle.
On Campus classes allow students to experience what college life is all about firsthand.
Baker Online allows you to take classes with a flexible schedule, so you get the campus learning experience at your own pace.
Online Live brings education to the 21st century, with classes conducted in real time online.
Our admissions advisors are here to help.
Flexible Formats
Choosing your way to learn.
At Baker College, we understand each student is unique, and we're proud to offer our learning formats, where students have control of their learning with preferences, personal schedules, and learning styles all taken into account. We offer multiple ways to mix and match classes to create the learning environment best suited for you.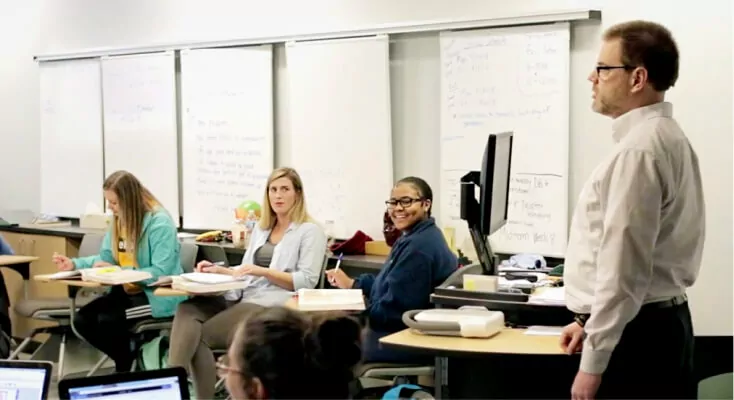 On
Campus
This format is great for students who are eager to learn in a traditional classroom environment, complete with the sights and sounds of a college campus. Meet every week at a set time on-campus for lectures and labs. Interact with professors and peers while enjoying all the Baker campuses have to offer.
Traditional classroom experience
On-campus sessions
16-week semesters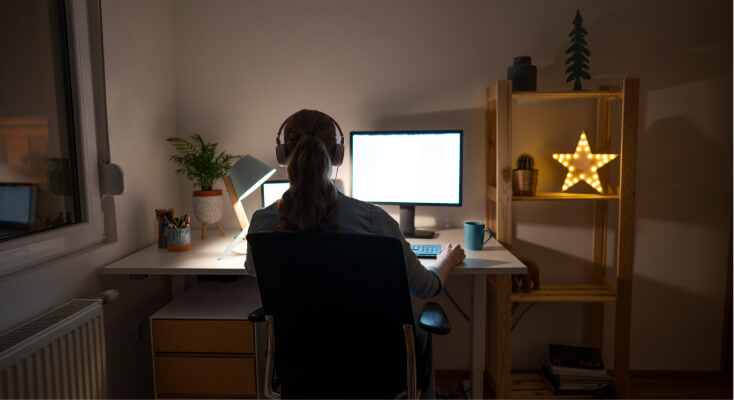 Baker
Online
Through Baker Online, our schedule works around yours, not the other way around. There's no class meetings, you'll stay on track with weekly assignments and get to participate in weekly discussion posts with other students and professors. Complete your work when convenient and learn at your own pace.
100% online
Flexible schedule
8-week semesters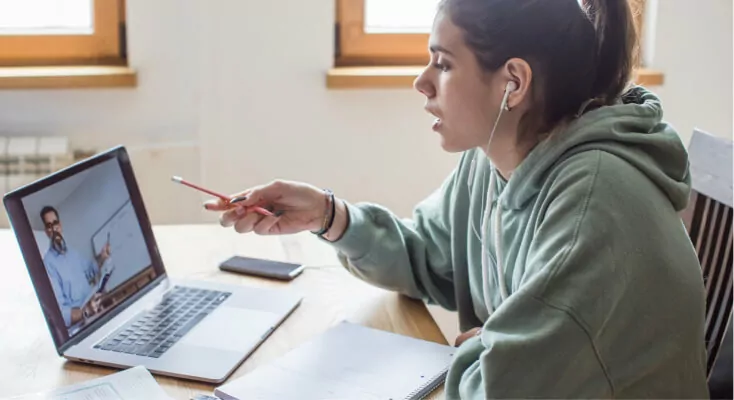 Online
Live
The world is changing, the way you learn should change too. With Online Live we bring traditional learning to you from the comfort of your home. Unlike Baker Online, Online Live incorporates technology with real-time lectures and labs to give students an opportunity to learn from anywhere. Learn from a professor at home, without the hassle of driving to campus.
100% online, set meeting times
Live, real-time virtual sessions
8- or 16-week semesters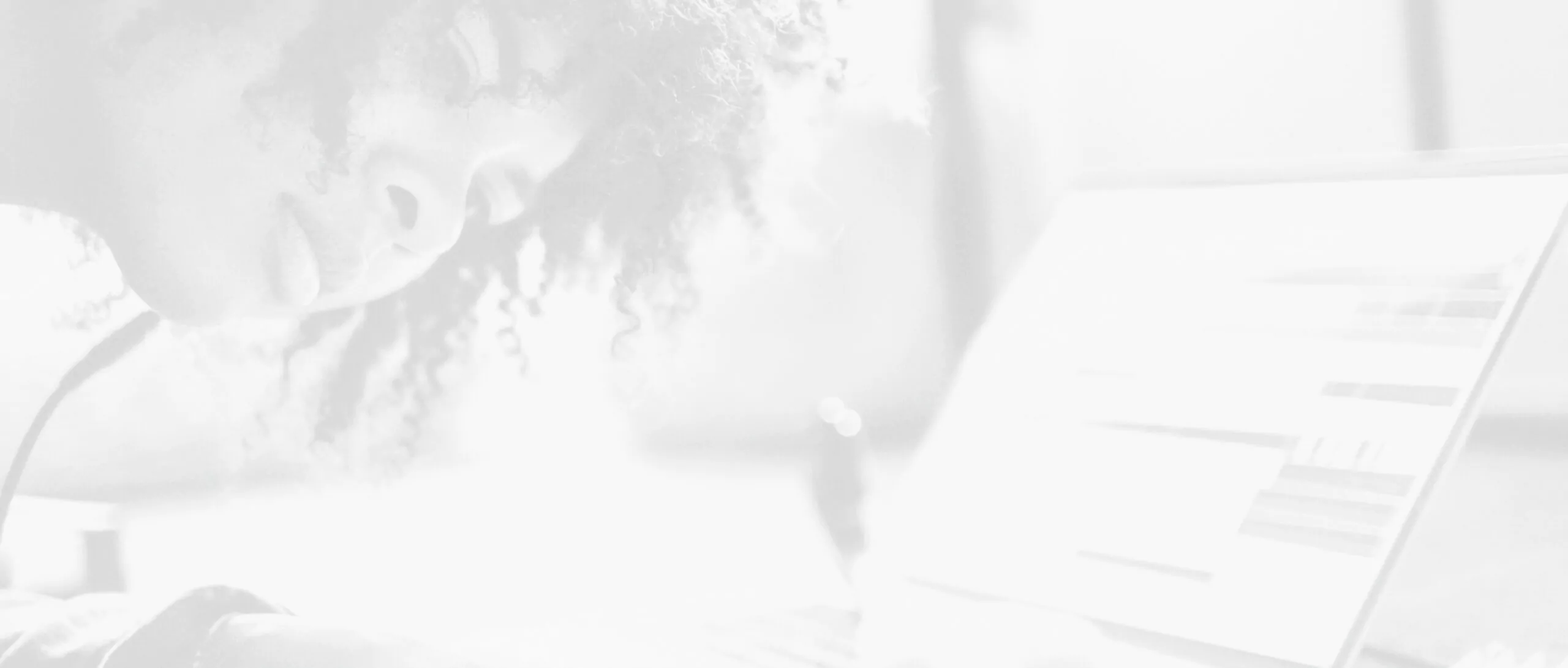 Academic Calendar
We're ready when you are.
Classes start every 8 weeks.
Jan 8
On Campus
Online
Mar 11
On Campus
Online
May 20
On Campus
Online
The learning your way stories.
See how Baker College adapts to your schedule and needs to help you succeed.
100% On-Campus with Sarah
Sarah is fresh out of high school and ready to take on the world, what better way to start than by heading to a college campus to learn, right? She'll get to make friends and gain experience one can only get by attending classes in person. For Sarah, nothing is more important than learning in a classroom setting, which is why this format suits her best.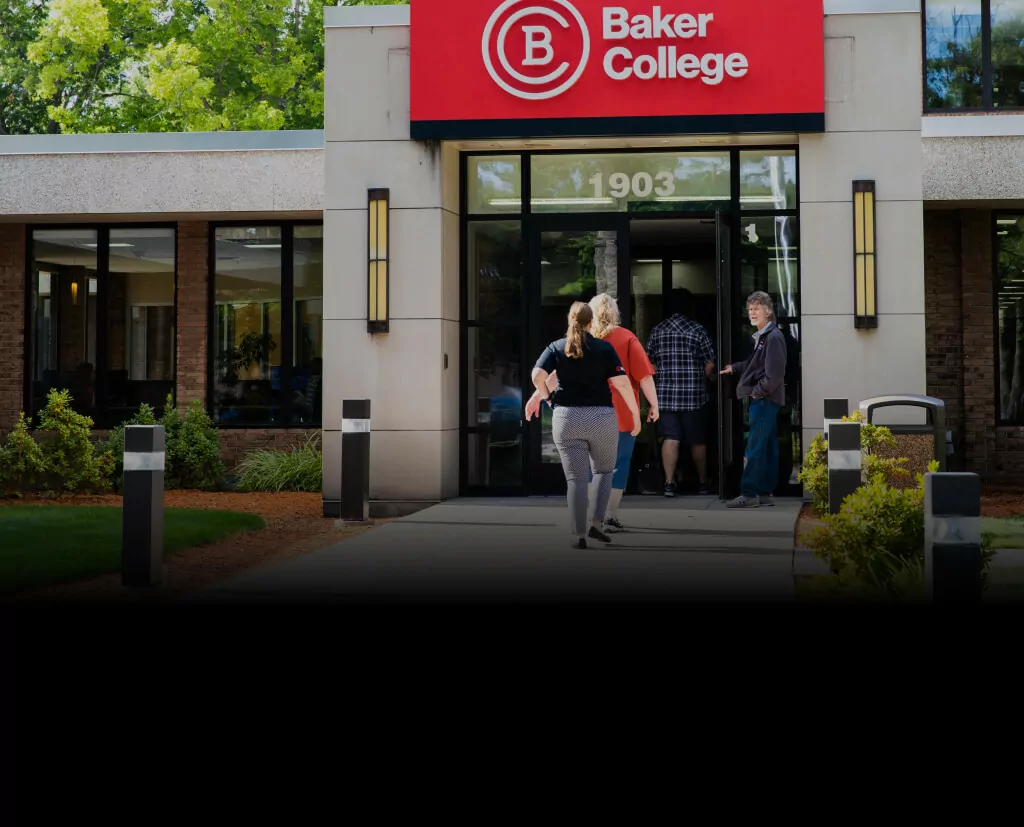 Combining learning formats with Jake
For Jake, life consists of a part-time job and other obligations. For students like Jake, who might have other commitments, a blended learning experience might be best for them. Taking advantage of coming to campus for a lab or using Online Live to handle those tougher courses, Jake was able to take a class with Baker Online to give him enough time to handle his life outside of school.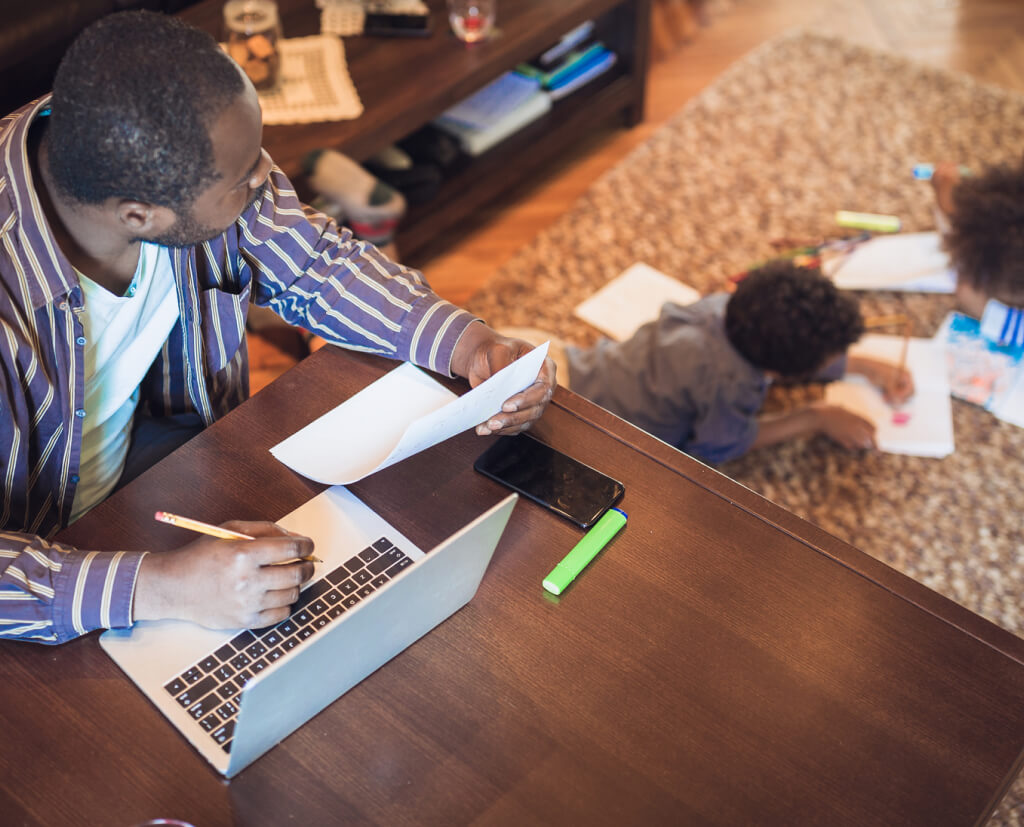 100% Online Live with Mary
Maybe you're a parent working from home like Mary and have no time for class but still prefer that real-time interaction with professors. The learning format Online Live would be for you. With Online Live, Mary has a chance to ask difficult questions and submit assignments in the comfort of her home.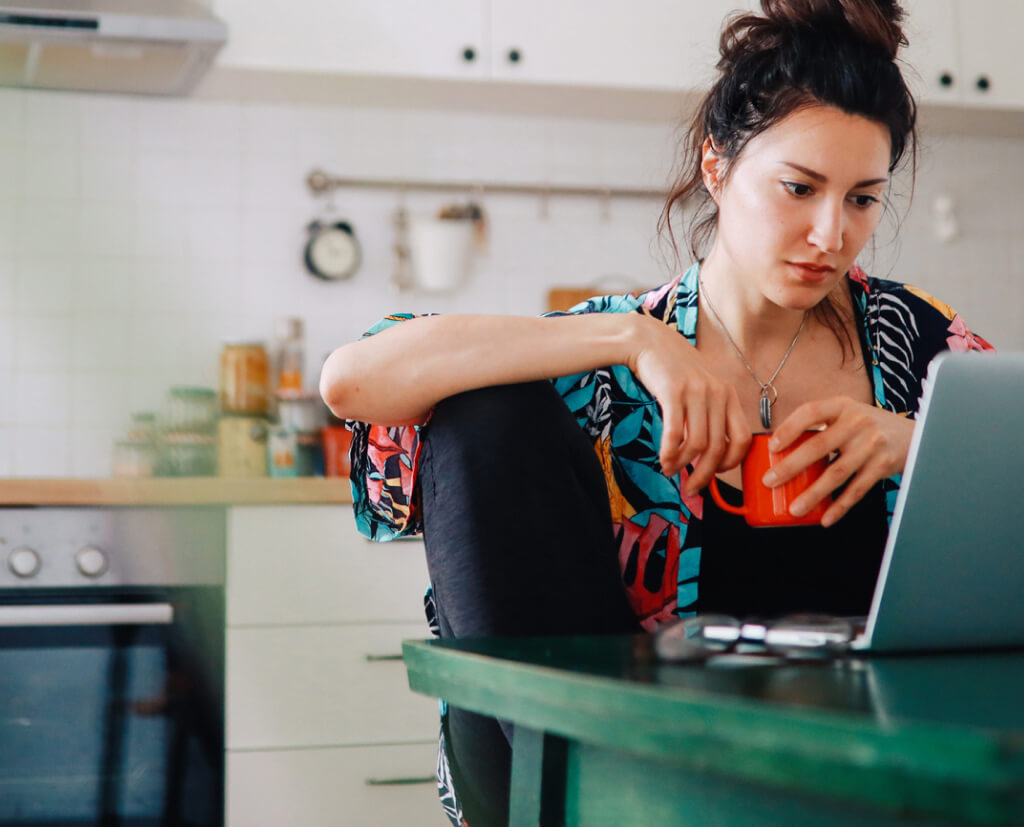 The life of a graduate student, with Scott
Graduate School is tough enough already. For Scott, trying to balance a busy schedule with work and school almost ended in disaster. Thanks to Baker Online format, Scott is able to complete tasks on his time and still continue on with his career. With no scheduled class meetings and weekly discussions with classmates, Scott can learn on his own terms.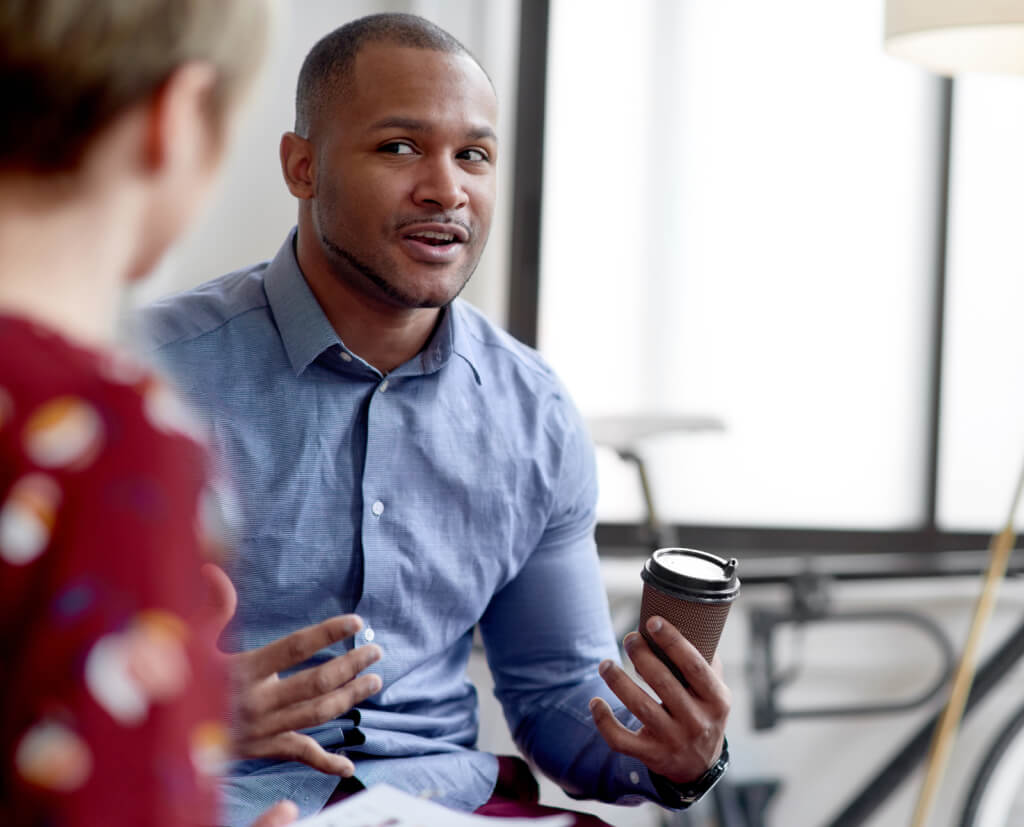 Transferring to Baker College with Alex
When Alex transferred to Baker College, she had no idea that learning could be like a build-your-own-burger bar. She found out that a mixed schedule of learning formats worked for her. Taking her labs on campus allowed for more hands-on experience, while taking her elective courses through Online Live allowed for more flexible learning. Since transferring, Alex is realizing just how much variety is possible when it comes to taking classes at Baker College.