How to Apply
At Baker College, we like to make things as simple as possible. Below are the main steps to complete an application to attend Baker College. If you have any questions along the way, please contact us to speak with an admissions advisor who can help guide you through the process.
Step 1
Complete an online application.
A $30 nonrefundable application fee is due upon submission. Transfer, RunningStart, military-connected, and re-entry students can apply online without cost. High school students who qualify for free or reduced lunches should contact their school counselor before applying.
Step 2
Send your official transcripts.
A copy of your transcripts or GED is required to receive an admissions decision. We prefer that your transcripts are sent electronically. However, we will also accept official documents via postal mail. Transfer students will need to send both their high school and college transcript as well as transcripts from any other higher education institution they've attended.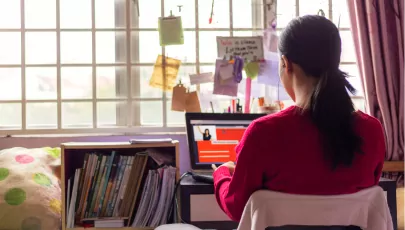 Send electronically.
Your previous school(s) can electronically send transcripts to Baker College via Parchment, National Student Clearinghouse, or another secure delivery method. If a "send-to" email address is required, please use [email protected].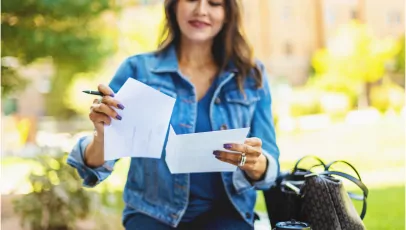 Send via U.S. Postal Service.
Official paper transcripts must be sent by the school you attended directly to Baker College. We cannot accept official transcripts issued to students. Use the address below when sending documents via postal mail:
Baker College
Enrollment Center
P.O. Box 77000
Owosso, Michigan 48867