A Modern, State-of-the-Art Education Facility, Serving Greater Detroit.
As a student at Baker College of Royal Oak, you have the best of all worlds — small class sizes, professional instructors who know you by name, state-of-the-art classrooms and labs, plus hands-on training in specialized facilities that replicate actual work environments. With focused degree programs in health sciences, nursing, cyber security and more that lead directly to careers that have today's best opportunities for employment and advancement.
Student life on campus allows for interaction with students and faculty in a student center, outdoor terraces and within walking distance to restaurants and shops.

Located in Oakland County, Baker College of Royal Oak is in a suburb of Detroit. Royal Oak is about 3 miles (4.8 km) north of Detroit's city limits and within a half of a mile of Interstate 696.
Address
420 S. Lafayette Ave.
Royal Oak, MI 48067
Admissions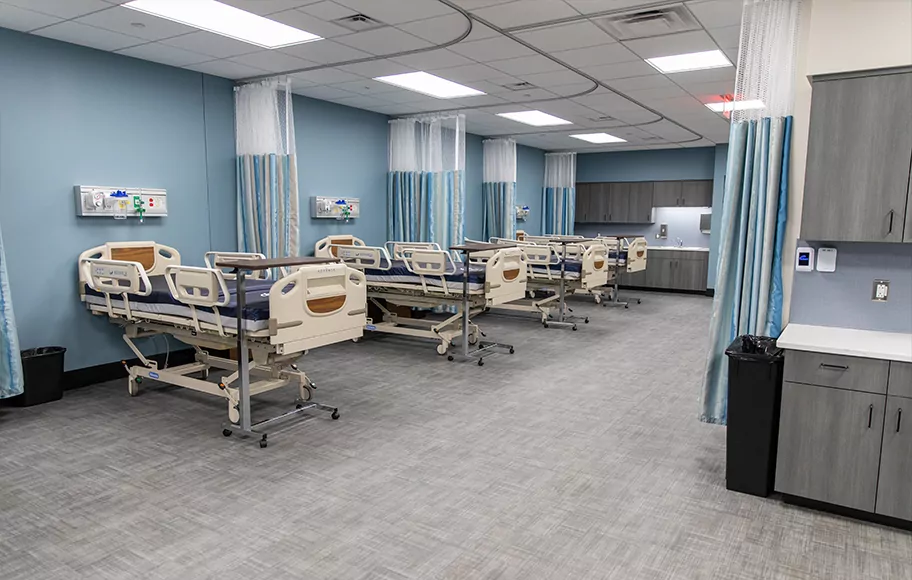 Innovative Labs
Learn the hands-on skills and information you need in modern labs equipped with the latest in instructional technology.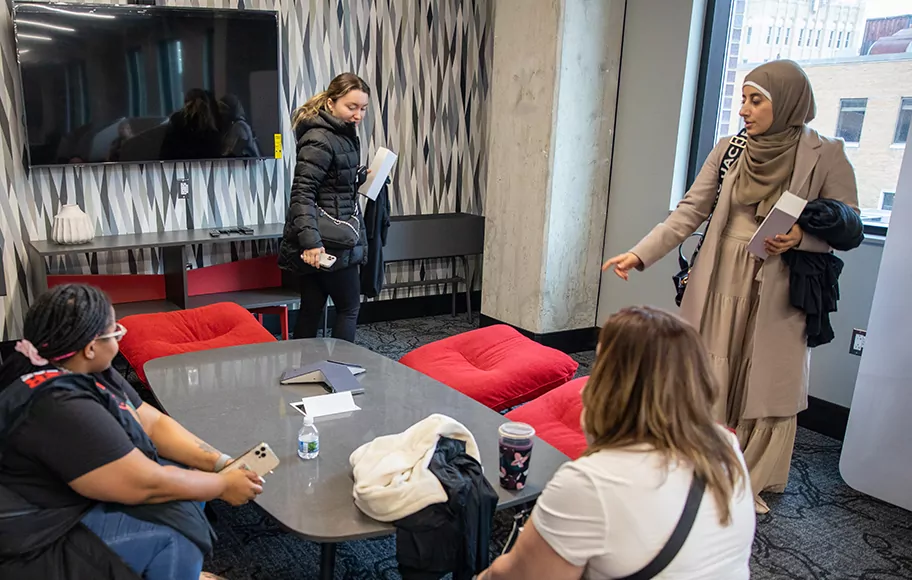 Academic Resource Center
The Academic Resource Center is a valuable resource for students, providing access to computers, tutoring services, library resources, and more.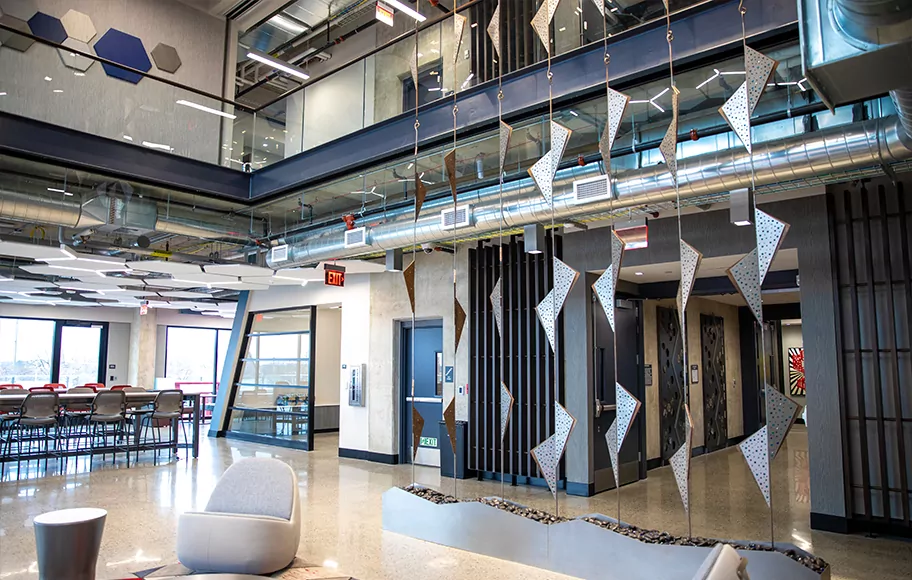 Student Center
A comfortable, inviting lounge for students to get together, socialize, relax, or work together on projects on the 4th floor with an outdoor terrace.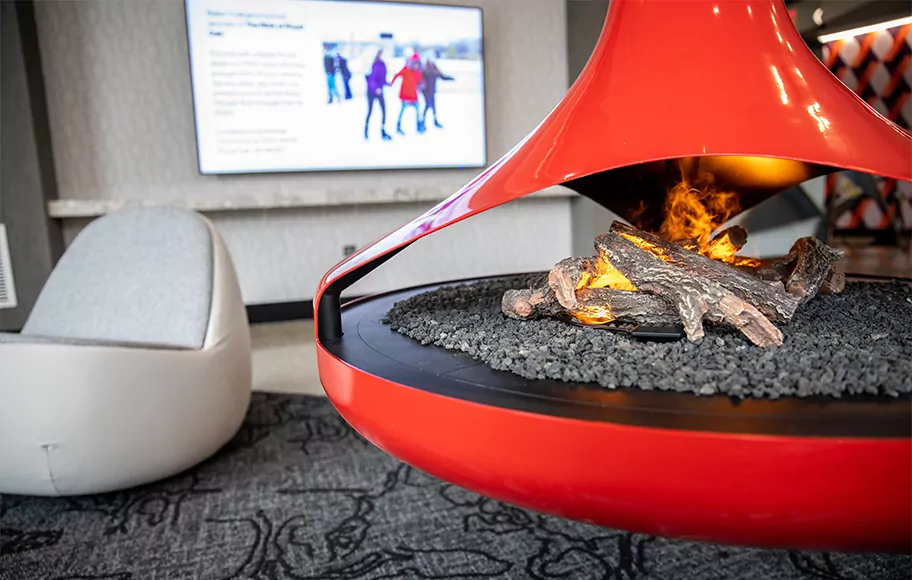 Fireside Chat
Our fireside chat area is the perfect place to take a break between classes or meet up with your friends and classmates.
Student Breakout Spaces
Student breakout spaces are available for students to have study groups and work on group projects.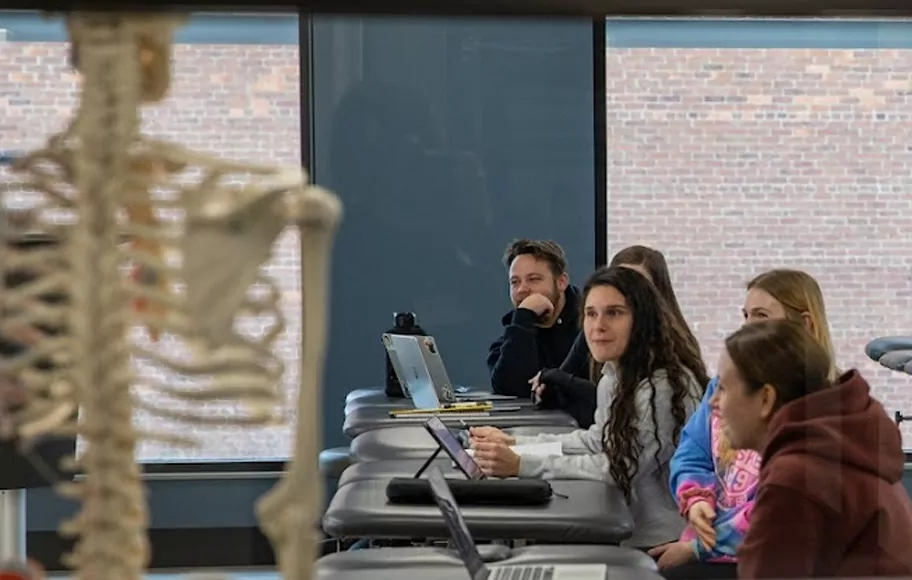 High-Tech Lecture Rooms
Lecture rooms have comfortable seating areas for all types of learners. Audio and video equipment come standard in every room.