We're glad you're here.
We're eager to help you get to the next level, and we know you'll thrive in our supportive learning community. Take your first step to becoming BakerProud as you grow and achieve all the things you've been dreaming of.
Helpful tips before you apply.
Know the deadline
Make sure you complete your admission requirements by the application deadline.
Do the math
See what you would pay at one of the lowest-priced Michigan private colleges with our net price calculator.
Find your major
Baker College offers something for everyone. See our program list and find out what works for you.
Applying to Baker College is easy.
Step 1
Complete an online application.
A $30 nonrefundable application fee is required for most students. If you are transferring, you are eligible to apply without cost.
Step 2
Send your official transcripts.
After you submit your application, you'll also need to send us a copy of your transcripts or GED. While we prefer transcripts to be sent electronically, we also accept official documents via postal mail.
Step 3
Stay in touch
We'll give you a call, shoot you a text or reach out via email if we're missing any information. And along the way, if you have any questions, you can always get in touch at 855-487-7888 or [email protected].
Getting into Baker College
Reviewing the basic requirements.
Students who have earned a high school diploma or its equivalent, such as a General Education Development (GED) certificate, are eligible to apply.
We look at more than just test scores and GPAs.
As a test-optional college, we don't require SAT or ACT scores for admissions. Additionally, we know COVID-19 has impacted students in a variety of ways. Baker College uses a comprehensive application review, meaning we look at you as a whole person with more to offer than a grade point average.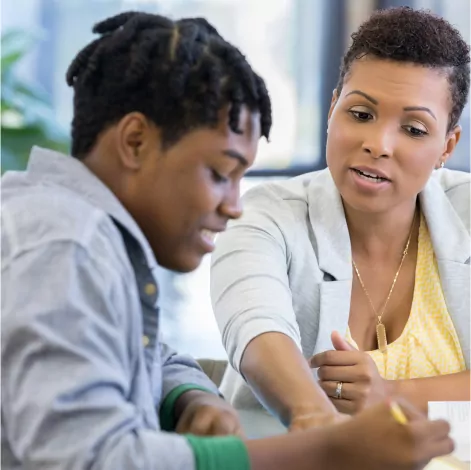 All the ways to save on your education.
You've got big dreams for your future, and we're here to help you bring them to life. That's why we offer a wide variety of scholarships and financial aid opportunities.
From merit-based awards to special scholarships for students in our direct-admission programs, you'll find no shortage of ways to make your academic journey as affordable as possible.
The Baker College Community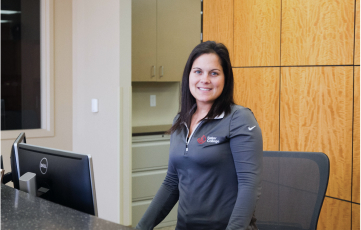 We're here for you.
Baker College's low tuition is the result of our priorities. As a nonprofit institution, our number one goal is to make sure there is no stopping you from getting a good education.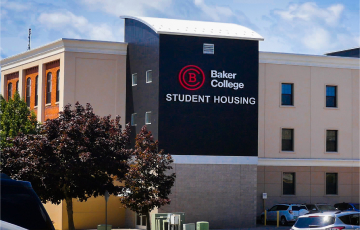 Your home away from home.
Students who plan to attend Baker College full time in Cadillac, Muskegon, Owosso, or Port Huron have the option to live in student housing. Our affordable housing options are spacious and modern, and include residence hall suites, apartments, and townhouses.
Life outside the classroom.
We know there's more to college than homework and exams. That's why we have student clubs and organizations to get you involved in the community. There are plenty of clubs, including the Honor Society, Yoga/Fitness Club, and the Student Life Leadership Council, just to name a few.
Need more info? We're here to help