Program Highlights
Go further in your career with an MBA in finance.
Organizations of all kinds depend on strong financial management, from small businesses to large corporations, nonprofit organizations and government entities. Demand for finance professionals has steadily been growing for years and that includes high-level finance managers and analysts.
When you are a student in our online MBA in finance program, professional finance experts help you learn about the latest developments, concepts, methods and techniques used in the finance industry. Our classes also help you build the analytical and problem-solving skills needed to solve complex issues on the job.
Through a combination of in-class discussions, case study analysis, online labs, and other skill-building activities, you'll work to build a strong understanding of key finance principles and how they can be applied in the real world.
This program is ideal for working professionals looking for a way to improve their career opportunities without putting their lives—or their careers—on hold. We offer flexible scheduling options that make it easier for you to get an education while you continue to work full time.
The online MBA in Finance program at Baker College is accredited by the International Accreditation Council for Business Education (IACBE).
Want to complete your degree as soon as possible? This program is eligible for our Accelerated Path option, which allows you to earn your master's degree in significantly less time.
Why Study Finance?
This program provides the opportunity for in-depth study of the most modern financial concepts, theories, analytical methods and problem-solving techniques—emphasizing the practical uses of these financial management principles in businesses, nonprofit organizations and government. Students will actively participate in presentations, discussions and activities highlighting practical business applications, current event applications, problem solving, analyses of case studies and other financial applications.
Career Facts
$129,890
Median Yearly Income
$208,000
Median Salary for Executives
View Citations
Curriculum
The Baker College online MBA in finance program is a 2-year, IACBE-accredited program consisting of 36 credit hours. Our curriculum includes 24 hours of business requirements, including international business finance, human resource management and accounting for the contemporary manager.
View Full Curriculum
Sample Courses
BUS 6430
International Business Finance
Description
Introduces students to international financial capital flows in the global economy, focusing on how to financially manage businesses that compete internationally. The costs and benefits of international business financing are analyzed, from both short-term and long-term perspectives, considering both direct and indirect effects. Business strategies for managing financial risks are examined, including foreign exchange risk, interest rate risk, and default risk.
BUS 5720
Human Resource Management
Description
Evaluates a variety of human resource issues facing corporations and businesses today. These include employee development, performance appraisal systems, job design, hiring and dismissal processes, career management strategies, legal issues, morale monitoring, domestic and global labor market problems, as well as how cultural and economic factors influence the effectiveness of human resource management.
BUS 6300
Accounting for the Contemporary Manager
Description
Focuses on the use of financial and managerial accounting information for decision-making purposes. Topics include accounting concepts, accounting systems, preparing financial statements, product costing and overhead allocation, variance analysis, budgeting, and responsibility accounting. How these topics should be applied in information based decision making is emphasized. Case analysis is used to enhance student learning of key accounting concepts.
In Their Words
"I chose Baker for the curriculum. They look at what you're going to need, and a lot of MBAs are general. ...I felt that a lot of the things that I was doing in school, I could directly translate into what I was doing in the hospital."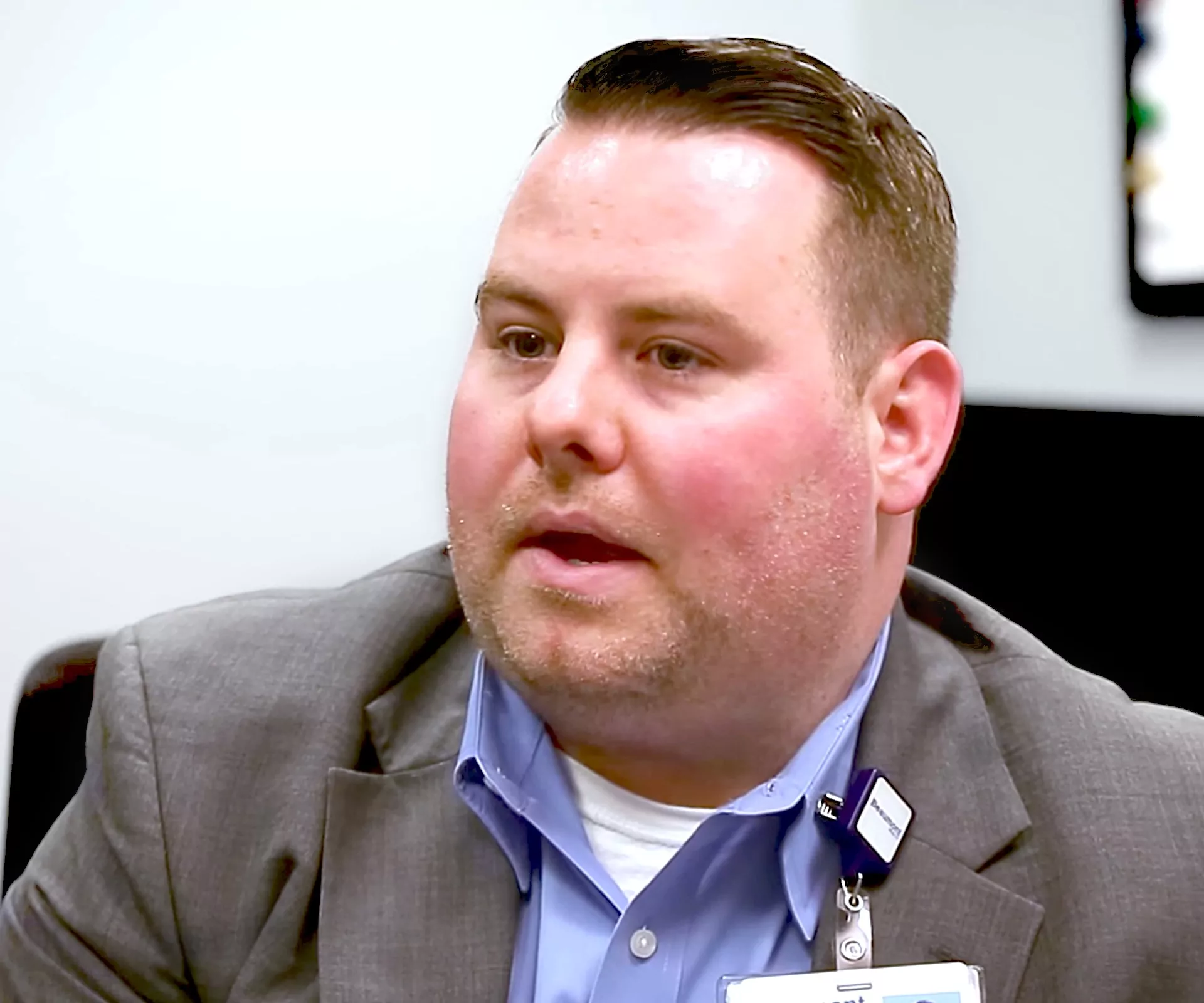 Outcomes & Performance
Our quality-focused, market-driven and rigorous program curricula will establish and enhance core business knowledge and the ability to anticipate and react to societal changes, as well as provide students with technological proficiency, the ability to make ethical decisions and the communication skills that embody the professional acumen graduates need to make positive contributions to their chosen fields.
View Outcomes & Performances
Accreditation
External peer review is the primary means of assuring and improving the quality of higher education institutions and programs in the United States. This recognition is accomplished through program accreditation, approval or certification.
The College of Business at Baker College has received specialized accreditation for its business program(s) through the International Accreditation Council for Business Education (IACBE) located at 11960 Quivira Road in Overland Park, Kansas, USA. For a list of accredited programs please view our IACBE member status page.

Online Classes Available Anywhere
Baker College online programs are available to students across the country. In Michigan our students come from Ann Arbor, Auburn Hills, Cadillac, Dearborn, Detroit, Flint, Grand Rapids, Jackson, Lansing, Kalamazoo, Muskegon, Owosso, Traverse City, and many other locations. Beyond Michigan, our online graduates hail from Ohio, Indiana, Illinois, and other states.
On Campus Unavailable
Core courses for this degree program are not offered on campus.
For those interested, a selection of general education and prerequisite courses are available on campus each semester.
View campus locations
Available on Baker Online
Courses for this degree program are available through Baker Online.
100% online, this format offers flexible scheduling with 8-week semesters
Baker Online
Unavailable on Online Live
Courses for this degree program are available through Online Live.
100% online with set class times, this format offers live, real-time virtual learning.
Online Live