Program Highlights
Bring technology and management together with an MBA in business intelligence.
Technology plays a vital role in today's business landscape. When you have both high-level managerial skills and an understanding of how technology impacts a workplace, you'll be able to go far in your career. You'll be able to take classes led by experienced business managers and IT professionals who can help give you a well-rounded view of the business world.
Our MBA in business intelligence program is designed for managers who want to learn more about information resources.
In addition to our core MBA curriculum, which focuses on building advanced managerial and leadership skills, you'll also take classes that help you learn how to use technology to improve efficiency and meet business goals.
The Master of Business Administration in Business Intelligence program at Baker College is accredited by the International Accreditation Council for Business Education (IACBE).
Want to complete your degree as soon as possible? This program is eligible for our Accelerated Path option, which allows you to earn your master's degree in significantly less time.
Learn Your Way
Business Intelligence classes are taught exclusively through Baker Online.
Learn More
Why Study Business Intelligence?
This program is designed for managers in departments other than information systems who wish to learn more about information resources. Students are exposed to very specific information management issues that confront managers every day. The Business Intelligence major provides executives and managers with an understanding of emerging technologies, management support systems, managerial and leadership techniques and information resources in ways that will make the managers' organizations more effective and efficient.
Career Facts
$146,360
Median Yearly Income
$208,000
Median Salary for Executives
View Citations
Curriculum
The Baker College MBA in Business Intelligence program is a 1–2-year, IACBE-accredited program consisting of 36 credit hours (12 hours of major courses and 24 hours of business requirements). Our curriculum includes management information systems, database design and management and strategy in a global environment.
View Full Curriculum
Sample Courses
Management Information Systems
Description
Provides an overview for students of Information Systems, and prepares them to be successful in their professional roles as well as for future academic studies in the field. An emphasis is placed on how management can use information and information technology to gain competitive advantage, increase productivity and make better and timelier decisions, particularly when formulating business strategy and policy.
Database Design and Management
Description
Prepares students to be able to manage, within organizational settings, the major concepts and frame work, design and implementation of databases. It examines the theories, concepts, and application issues associated with the design and implementation of database management systems. Topics include requirements analysis, user specifications, design strategies, implementation, testing, growth, maturity, and obsolescence. Other topics include relational and distributed databases, business implications of database design, data integrity, and security.
Strategy in a Global Environment
Description
Provides the capstone course for the MBA program. It builds upon and integrates the theories, skills and knowledge from previous courses. Students have the opportunity to make strategic decisions that affect performance and long-term viability of business enterprises. Students will analyze the business strategies of current public corporations. Students will also complete a decision-making business simulation.
In Their Words
"I chose Baker for the curriculum. They look at what you're going to need, and a lot of MBAs are general. ...I felt that a lot of the things that I was doing in school, I could directly translate into what I was doing in the hospital."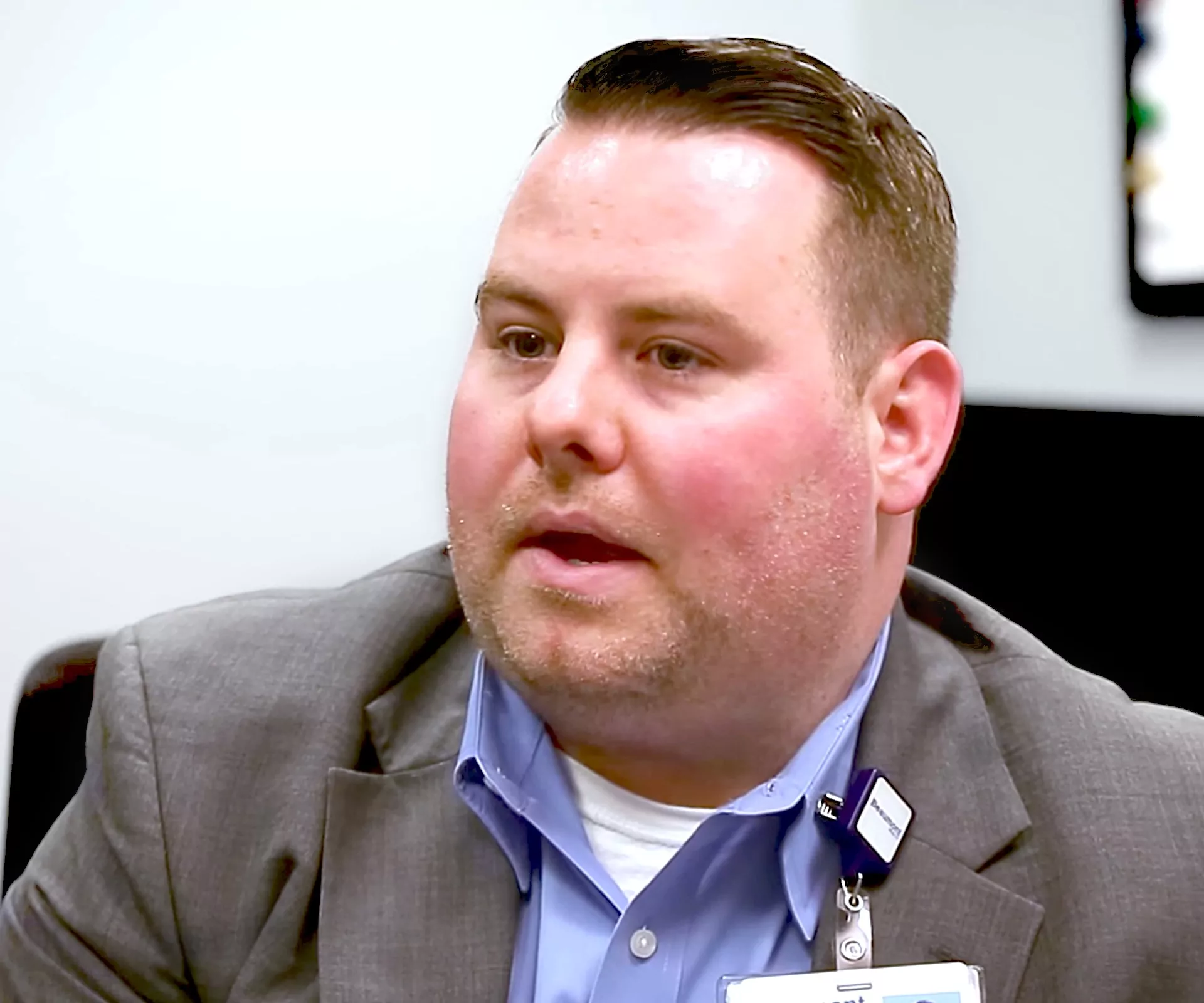 Outcomes & Performance
Our quality-focused, market-driven and rigorous program curricula will establish and enhance core business knowledge and the ability to anticipate and react to societal changes, as well as provide students with technological proficiency, the ability to make ethical decisions and the communication skills that embody the professional acumen graduates need to make positive contributions to their chosen fields.
View Outcomes & Performances
Accreditation
External peer review is the primary means of assuring and improving the quality of higher education institutions and programs in the United States. This recognition is accomplished through program accreditation, approval or certification.
The College of Business at Baker College has received specialized accreditation for its business program(s) through the International Accreditation Council for Business Education (IACBE) located at 11960 Quivira Road in Overland Park, Kansas, USA. For a list of accredited programs please view our IACBE member status page.

Online Classes Available Anywhere
Baker College online programs are available to students across the country. In Michigan our students come from Ann Arbor, Auburn Hills, Cadillac, Dearborn, Detroit, Flint, Grand Rapids, Jackson, Lansing, Kalamazoo, Muskegon, Owosso, Traverse City, and many other locations. Beyond Michigan, our online graduates hail from Ohio, Indiana, Illinois, and other states.
On Campus Unavailable
Core courses for this degree program are not offered on campus.
For those interested, a selection of general education and prerequisite courses are available on campus each semester.
View campus locations
Available on Baker Online
Courses for this degree program are available through Baker Online.
100% online, this format offers flexible scheduling with 8-week semesters
Baker Online
Unavailable on Online Live
Courses for this degree program are available through Online Live.
100% online with set class times, this format offers live, real-time virtual learning.
Online Live