Ready to take it to the next level?
Applying to graduate school is your first step toward achieving all the things you've been dreaming of. Whether your career goals need a boost, or you're switching directions, our flexible online programs, qualified professors, and financial aid options help you make it happen.
We understand the challenges that can arise when you are balancing work, family, and continuing your education to advance your career. That is why we work closely with you to offer specific resources and support while you are completing your graduate studies.
Read on to learn more about all the opportunities available to our graduate students and our wide variety of in-demand master's and doctorate degree programs.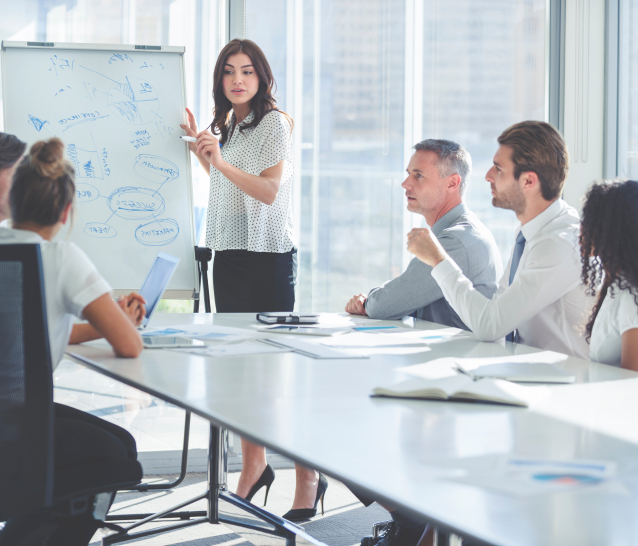 We can help you make it happen.
We can connect you with the education, resources, and opportunities you need to earn your degree and achieve professional success.
Flexible online degree programs to fit your life.
Most graduate studies are completed via Baker Online. These flexible degrees were developed to fit effortlessly into your busy lifestyle, allowing you to complete your education on your terms.
Learn from professors with real-world experience.
Our professors stay up to date on what you need to know, because they are working in the very industries they teach about.
Financial aid just for graduate students.
We offer a wide variety of scholarships and financial aid opportunities including special scholarships just for graduate students.
Easily transfer graduate credits.
Our admissions advisors are ready to help you understand your transfer options and finish your master's or doctorate at Baker College.
Accelerated path options speed things up.
If you are available to take on a full-time schedule, you can participate in an accelerated path option. You can graduate in as little as 12 months, without sacrificing the depth of curriculum.