Program Highlights
Develop your skills and further your career with a healthcare administration degree.
Baker College's healthcare administration degree program enables you to develop the broad range of knowledge and critical thinking skills you need to effectively manage the delivery, quality and costs of healthcare services. Our curriculum is developed with the input of an advisory board of healthcare professionals to ensure it addresses the demands of the real world. This is an open enrollment program.
When you graduate, you will have the training, knowledge and experience to begin a successful healthcare career.
The Bachelor of Science in Healthcare Administration degree program at Baker College combines general education and healthcare courses with a healthcare management related externship.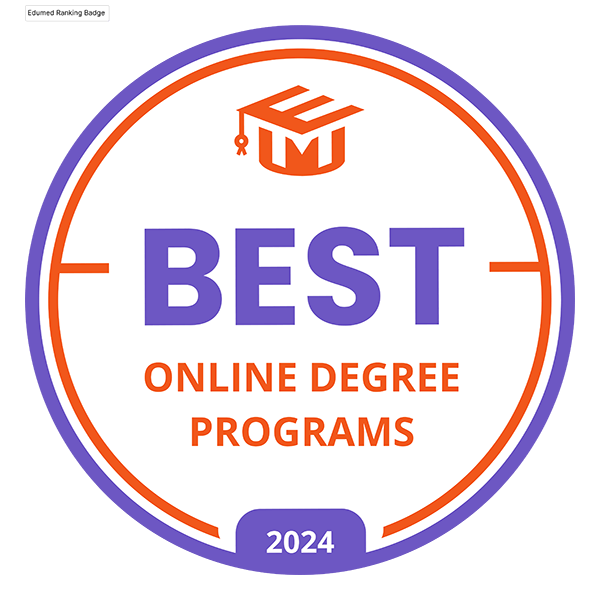 2024 EduMed Rankings Badge
Learn Your Way
Healthcare Administration classes are taught exclusively through Baker Online. Plus, general education and prerequisite courses are typically available through Baker Online, Online Live, and on all campuses throughout Michigan.
Learn More
Why Study Healthcare Administration?
Healthcare administrators plan, direct and coordinate medical and health services in hospitals, private and public clinics, agencies and other healthcare organizations. Some administrators specialize in one area, such as finance or marketing, but others have broader responsibilities that can range from managing people and services to developing procedures to improve the quality of health services.
Career Facts
$99,730
Median Yearly Income
$182,600
Median Salary for Executives
View Citations
Curriculum
The Baker College Bachelor of Science in Healthcare Administration program is a four-year, Higher Learning Commission-accredited program consisting of 120 credit hours (24 hours of healthcare administration and 24 hours of general education requirements). Our curriculum includes 33 hours of required courses, human anatomy and physiology and a 121-hour work experience.
View Full Curriculum
Sample Courses
Health Care Administration
Description
Studies the basic principles of healthcare administration including planning, organizing, staffing, directing and controlling. The emphasis will be on administration of hospitals, organizational structure, trustee responsibility, medical staff relationships, third-party payors and fiscal management.
Human Anatomy and Physiology I
Description
Focuses on the essential study of the body and associated terminology with a view toward the structure and function of the body parts, organs and systems, and their relationship to the whole body.
45 hours of lecture and 30 hours of lab, if required.
Health Care Administration Externship
Description
Provides a minimum of 121 hours to a maximum of 180 hours of paid/unpaid experience in a health or health-related setting. The primary focus is to provide an opportunity for students to develop/experience activities of planning, directing, coordinating and budget-related activities. Students may be required to undergo a criminal background check and drug screening, as well as provide proof of current immunizations, dependent on the requirements of the externship placement facility.
Extended Reality Learning
Take your learning to a whole new level.
The College of Health Science is proud to offer courses that include Extended Reality (XR) learning. These experiences provide immersive, hands-on learning that will prepare you for a successful career in the healthcare field.
In Their Words
"The school was low-cost, flexible with my personal and work schedule, and accepted my previously earned credits. The functionality of the online structure was easy to follow, resources were there, and the staff was great."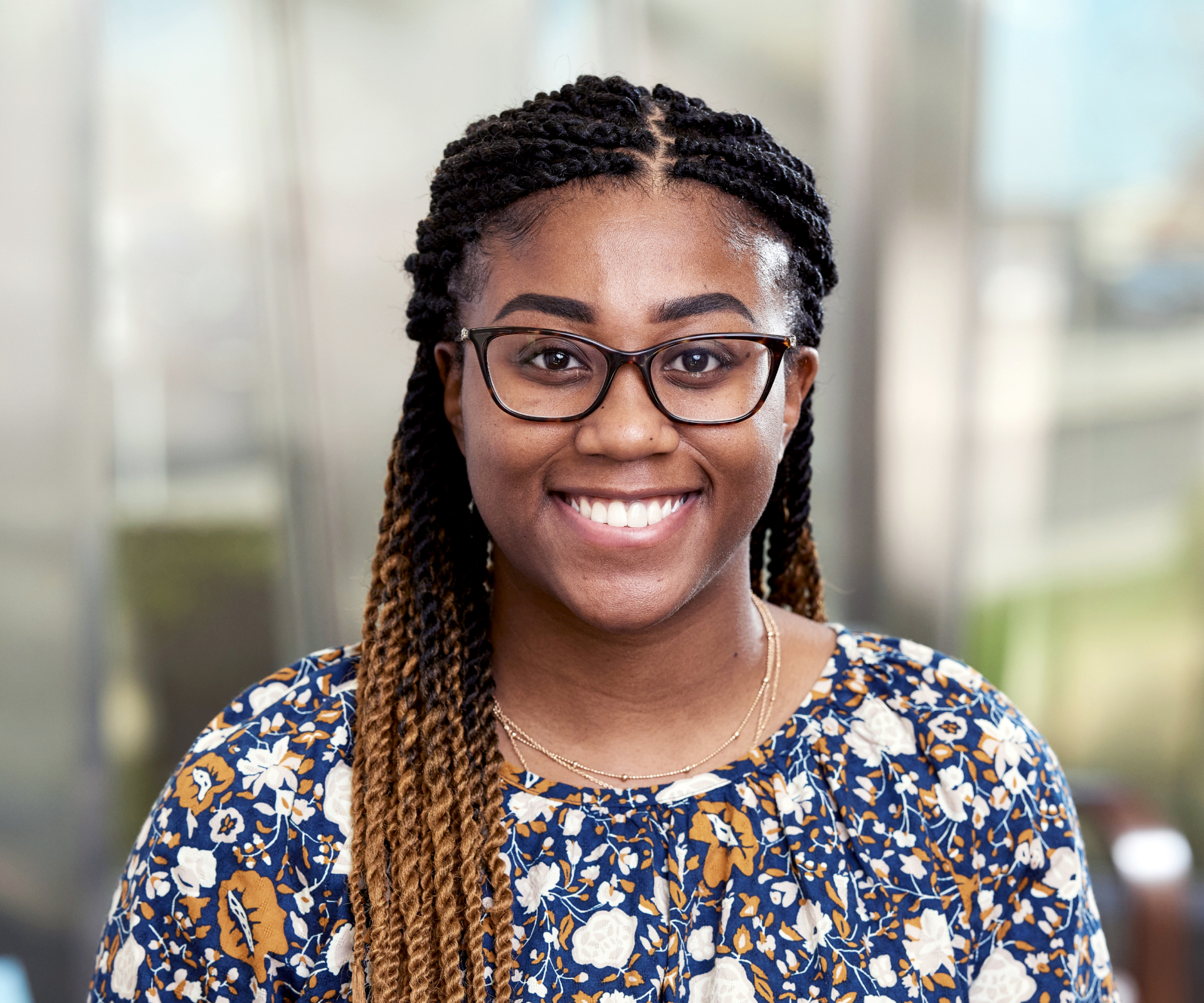 Accreditation
The Bachelor of Science in Healthcare Administration (BHCA) Program at Baker College is an Associate Undergraduate member of the Association of University Programs in Health Administration (AUPHA).  AUPHA sets standards for admission to the Association recognizing academic units in the US offering  a degree at the bachelor's level in healthcare management in a regionally accredited institution. AUPHA is also an international consortium of graduate and undergraduate health administration programs and practitioners engaged in the development of health management education.

Baker College is accredited by the Higher Learning Commission / 230 South LaSalle St., Suite 7-500, Chicago, IL 60604-1411 / 800-621-7440 / www.hlccommission.org.
Online Classes Available Anywhere
Baker College online programs are available to students across the country. In Michigan our students come from Ann Arbor, Auburn Hills, Cadillac, Dearborn, Detroit, Flint, Grand Rapids, Jackson, Lansing, Kalamazoo, Muskegon, Owosso, Traverse City, and many other locations. Beyond Michigan, our online graduates hail from Ohio, Indiana, Illinois, and other states.
On Campus Unavailable
Core courses for this degree program are not offered on campus.
For those interested, a selection of general education and prerequisite courses are available on campus each semester.
View campus locations
Available on Baker Online
Courses for this degree program are available through Baker Online.
100% online, this format offers flexible scheduling with 8-week semesters
Baker Online
Unavailable on Online Live
Courses for this degree program are available through Online Live.
100% online with set class times, this format offers live, real-time virtual learning.
Online Live