Culinary Institute of Michigan Students Mikal Jones and Amyah Cooper
Hello! My Name is Mikal Jones.
I am a black student attending the Culinary Institute of Michigan (Baker College) located in Muskegon. I am currently studying culinary arts and will soon be studying food and beverage management next fall. Growing up, my family cooked a lot of soul food along with lots of other traditional foods you may see at your own table. Soul food is very special to my family because the recipes are secret and have been passed down through generations of my lineage. My love for soul food made me so curious about how food could taste so good! I had to know how it was done. 
I began experimenting with different dishes and got better and better each time, and that's when I knew I had a passion for cooking. In high school, I took culinary classes that were directed by two instructors, one of them being a black woman, that really inspired me that I could really make it! I later applied to the CIM and got accepted! I was a bit nervous. Being a person of color entering any college can be scary because of all the thoughts of being different and trying to find someone who looks like you. Whenever you are meeting someone, sometimes you might talk to the people who may remind you of yourself, that way, you feel more comfortable or have more to talk about due to having similar backgrounds. Going to Baker really helped me find good friends, mentors, and connections in the industry because of the drive for diversity and equality. 
Amyah Cooper
I, Amyah Evelyn Ophelia Cooper, was born on November 15th, on a Thursday.  My mom was upset that some of her family didn't show up to visit.  It was opening day!  You can't miss that!  My middle names are from my great-grandmothers on each side of my family.  My mom is of Hispanic/European origin, dad of African/Native American.  I'm the mixed kid.
A person of color? I guess I understand. My skin has more melanin than others, yes, but color? If that's what you call it. Color is culture. "A complex whole in which peoples, morals, beliefs and their way of living is influenced by society."
What is it like being a person of a different culture? I come from families of different ethnic backgrounds. Down to traditions, the way we talk, how we dress, our habits, our likes and dislikes, it's all different. Apart from our differences, both of my great-grandmothers enjoyed singing, dancing and cooking. Now you see why I'm here! I hope to carry on traditions of food and fun. Because who doesn't love to eat and or dance? I want to share experiences with others who are unfamiliar and bring out their inner selves. 
As a cultured individual, I grew up accepted by most but not all. There is always that one person that doesn't accept you for what you are, and that's ok. Everyone has their own opinion. I can't say I have encountered any traumatic racial indifferences between myself and others…just jealousy and stereotyping.  Maybe it's pure curiosity, who knows? Random women come up to me and ask if my hair is real. I still get the regular questions like, "who's black? Your mom or your dad?" Because it matters… I know.
I don't expect everyone to shake hands or even accept one another, but to understand that there is reasoning and meaning behind each and everyone's life and that the color of their skin determines nothing. Instead of asking who, start asking why. As a multi-racial individual, I have adapted to different types of cultures, and in my eyes, it builds character.
And if color is culture, then being cultured is dynamic.
Author Bios: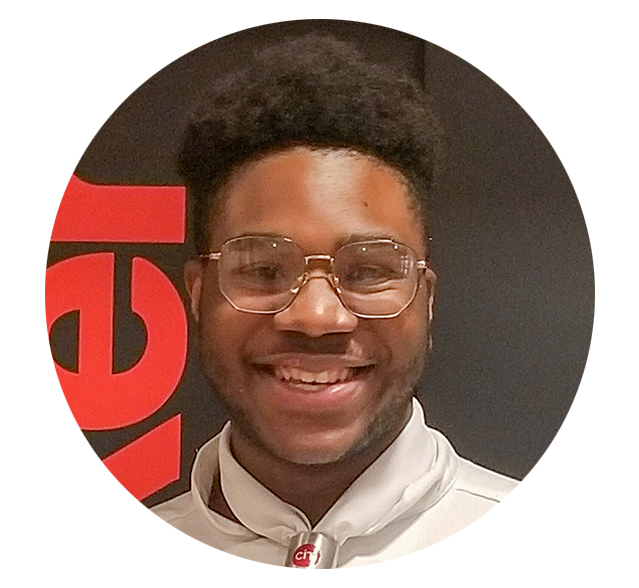 Mikal Jones is a 2nd year Culinary Arts student graduating this year and soon will be attending a 3rd for the Food and Beverage Management program. Mikal is Vice President of the ACF Lakeshore West Chapter.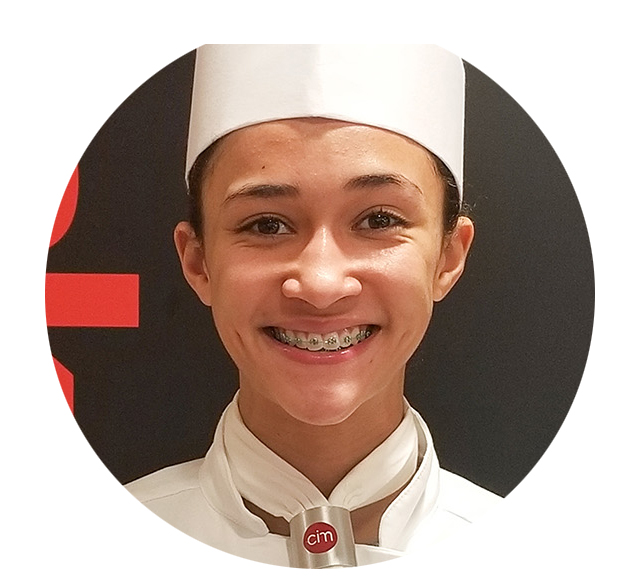 Amyah Cooper was born and raised right in Muskegon, and as an Orchard View graduate, decided to pursue her career at the CIM for Culinary Arts! She's always had a passion for cooking, and her goal is to simply bring joy to the world with food and fun.