There are many advantages to becoming a radiologic technologist. These skilled healthcare professionals are highly sought after by employers and receive excellent compensation for the rewarding, meaningful work they do. Believe it or not, rad techs even have their own holiday! National Radiologic Technology Week kicks off every year on November 8 to commemorate the discovery of the X-ray by Wilhelm Conrad Röntgen on November 8, 1895. This weeklong celebration recognizes rad techs and the vital role they play in delivering safe, compassionate and effective patient care.
3 Reasons to Thank Radiologic Technologists
This year, rad tech week will be held from November 8–14. Radiologic technologists definitely deserve our appreciation, and here are just a few reasons why:
1. They're the First to Know if You've Broken a Bone
Ouch! You tripped coming down the stairs and now every breath you take leaves you in anguish. Sitting in the waiting room of the ER, you can't help but worry: is it a cracked rib, or something more serious? With a rad tech on duty, it won't take long to find out. The X-ray images they capture will help your doctor quickly and accurately identify what's ailing you so you can get the treatment you need to get well soon. 
2. They Can Track Down the Toy Your Toddler Swallowed
Whether by accident or on purpose, kids sometimes eat things they shouldn't. Ingesting non-food items can be a serious or even life-threatening medical emergency. But before doctors can take steps to get a foreign object out, they need to know where it ended up. Leave it to a radiologic technologist to pinpoint the precise location of your child's lost LEGO so the surgical team can perform a safe and successful retrieval. 
3. Their First Priority Is Your Health and Comfort
Let's face it. A trip to the radiology department isn't most people's idea of a good time. To many patients, the machines and equipment used for diagnostic imaging procedures may seem intimidating or even downright scary. Add the possibility of physical discomfort to the mix, and it's easy to understand just how important it can be for patients to feel a calm, reassuring presence in the room. Rad techs are highly trained professionals who put their hearts into the work they do. You can count on them to deliver safe patient care with an excellent bedside manner.
Start Your Career as a Rad Tech
Radiologic technology is a fast-growing, high-paying career field, but becoming a rad tech isn't as complicated as you might think. In fact, you can earn an associate degree in radiologic technology in as little as two years. That's pretty quick when you consider that many health science careers require a four-year bachelor's degree, even for entry-level positions. 
What Should You Look for in a Rad Tech Degree Program?
Radiologic technology programs tend to be competitive and often have a limited number of seats available at any given time. Because of this, you may want to keep an eye out for schools that offer direct admission programs. This will make it easier for you to snag a spot in the program you want, without being placed on a waitlist. 
Baker College's direct admission program allows qualified freshmen coming from high school to lock in a guaranteed seat in our radiologic technology program. Direct admission students are also awarded a $6,000 scholarship to aid in their academic journey.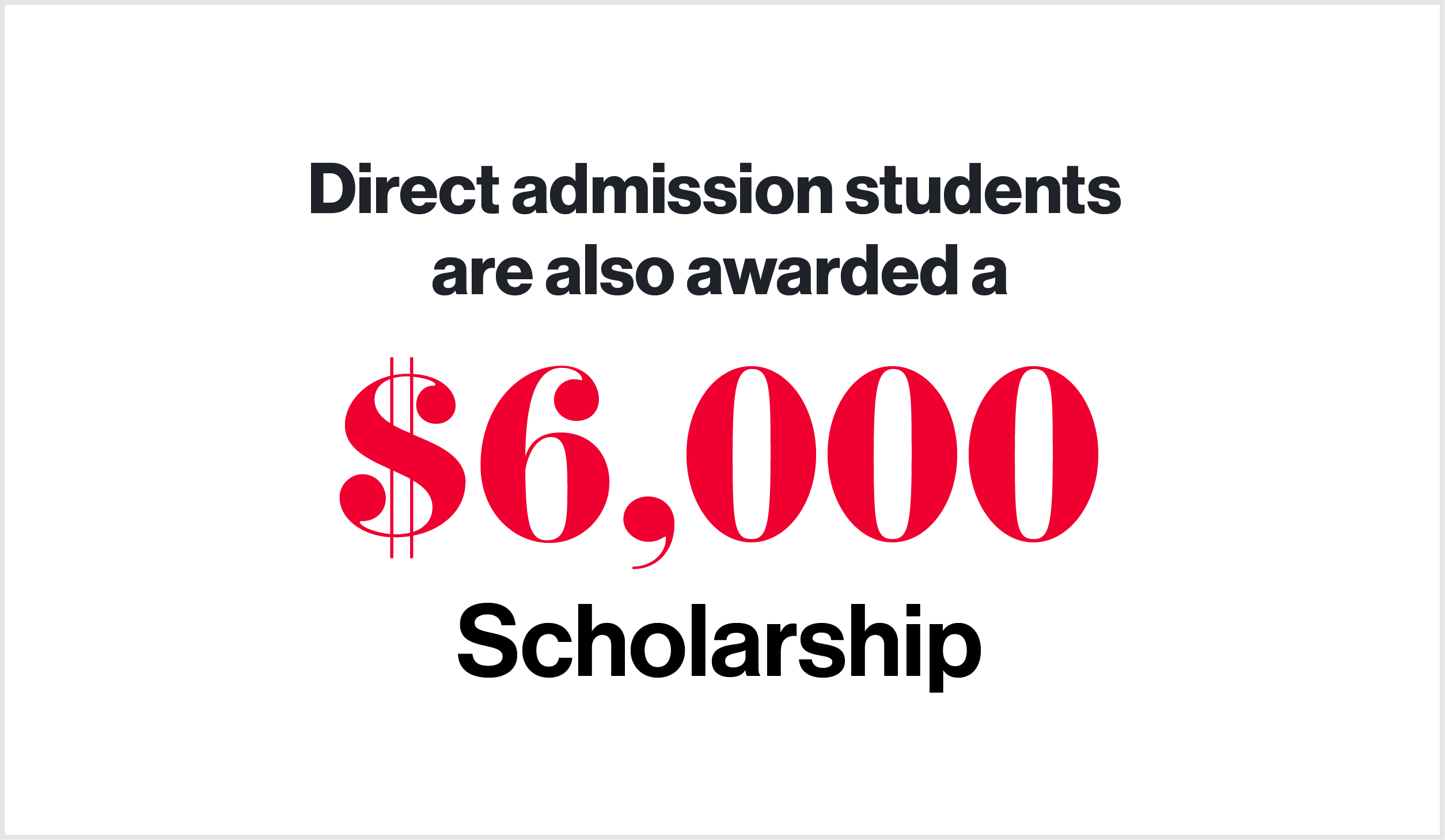 Before you decide on a program, make sure you choose one that's accredited by the Joint Review Committee on Education in Radiologic Technology (JRCERT). By selecting an accredited program, you can be sure that you'll get a top-quality education and gain the knowledge and skills you need to pass the American Registry of Radiologic Technologists (ARRT) certification exam after graduation. ARRT certification is an important credential for a radiologic technologist to have. Adding it to your resume will make it much easier to get hired because it shows employers that you are capable of meeting the most rigorous standards in the industry. 
With an associate degree and an ARRT radiography credential under your belt, you'll be all set to start working as a certified rad tech. But that doesn't mean you have to stop there! Radiologic technology is a wonderfully diverse field that offers plenty of opportunities for professional growth and advancement. Depending on your interests and goals, you may choose to branch out and pursue additional credentials in specializations like computed tomography (CT), magnetic resonance imaging (MRI), mammography, bone densitometry, cardiac and vascular radiography, nuclear medicine and radiation therapy. 
References:
Admin (2020).
Building on Our History Creating the Future: National Radiologic Technology 
Week
. The American Society of Radiologic Technology.
https://www.asrt.org/events-and-
conferences/nrtw