Graduate Employment and Completion Rates for Graduates.
Baker College obtains graduate employment information from its recent graduates using the First Destination Survey.  The information contained in the employment report is aligned with National Association of Colleges and Employers (NACE) standards for collecting data on graduates.  The following report details graduate employment statistics for Baker College for the 2019-20 academic year.
Click the image below to view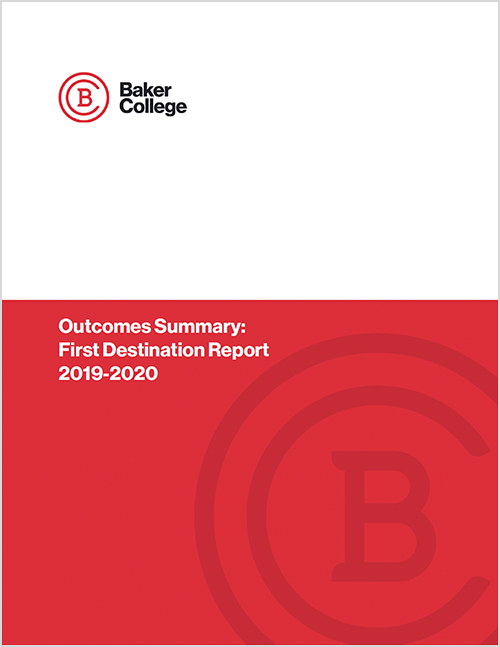 Additionally, the College reports its completion rates for graduates and outlines the profile according to gender, race/ethnicity, and degree level.  This information is reported each academic year as part of the IPEDs survey collection data.
View data for the 2017-18 academic year.