Program Highlights
Become the strongest link in the chain with a bachelor's in supply chain management.
As long as businesses have warehouses to manage and goods to ship, the world needs supply chain managers. It's an exciting and challenging career field with many opportunities to grow, and with the right foundation of organizational skills and knowledge of the transportation industry, you'll be able to go far. Our bachelor's degree in logistics program in supply chain management can help you get started.
This program helps you learn about all aspects of supply chain management, from raw materials to end users. As a graduate, an incredible number of new career opportunities will be open to you.
You'll learn from industry professionals who know exactly what skills you'll need to succeed on the job. With a combination of classroom time and practical, hands-on learning, you'll get to take what you learn and turn it into valuable real-world experience.
Your education will allow you to start working in one of the many types of jobs in supply chain management.
Many of our graduates go on to work as project managers, demand planners, transportation specialists, warehouse managers, and more.
The bachelor's degree in logistics program at Baker College is accredited by the International Accreditation Council for Business Education (IACBE).
At a glance
86%
Students who receive scholarships, grants or financial aid
Learn Your Way
Logistics classes are taught exclusively through Baker Online. Plus, general education and prerequisite courses are typically available through Baker Online, Online Live, and on all campuses throughout Michigan.
Learn More
Why Study Logistics?
This program provides the skills and knowledge required to be successful throughout a challenging and rewarding career within a logistics occupation. Graduates will have opportunities that utilize a multitude of talents and skills, providing an invigorating and exciting career that never grows stagnant. Potential occupations include demand planner, project manager, vendor-managed inventory analyst, logistics analyst, warehouse management, production planner and transportation specialist.
According to the Council of Supply Chain Management Professionals, the supply chain management industry is one of the fastest growing industries within the United States and the world with logistics alone accounting for 9.5% of the U.S. Gross Domestic Product.
Students finishing this program will have completed a well-rounded curriculum including business and general education cores, as well as the major core that examines all aspects of the industry from raw materials to end users and everything in between. Global perspectives combined with cultural diversity are interwoven within the curriculum creating an awareness of today's business environment within which the students will ultimately compete.
Career Facts
$74,750
Median Yearly Income
$120,400
Median Salary for Executives
View Citations
Curriculum
The Baker College bachelor's degree in logistics program is a 4-year, IACBE-accredited program consisting of 120 credit hours (36 hours of major courses and 54 hours of business requirements). Our curriculum includes 30 general education credit requirements, operations management and two 120-hour work experiences.
View Full Curriculum
Sample Courses
MGT 4220
Operations Management
Description
Introduces students to a broad scope and major strategic, tactical and operational decisions of operations management, as well as important interactions with other functional areas. Emphasis is on a conceptual understanding of the operations function and includes the following topics: product/process selection and design, facility location and layout, capacity, material management, inventory planning and control, quality management and outsourcing.
BUS 3050
Business Analytics
Description
Introduces the data analysis process and the role of business decision-making. Explores qualitative and quantitative data, data vs. information, data research, relevance, validity, business intelligence tools, ethical and legal implications of data analysis, data integrity, primary and secondary data, MAIP (Measurement Analysis, Interpretation Presentation) and ethical and legal implications of data analysis.
WRKBS 4010
Work Experience
Description
Provides a 120-hour learning experience in an appropriate work environment structured to allow students to develop skills and gain training in their major field. Program completion based on associate or bachelor requirements may vary between programs. There may be certain course requirements that require completion prior to enrolling in the work experience course. *Note: Students in the BBA would take this course as their 2nd required work experience.
In Their Words
"I chose Baker for the curriculum. They look at what you're going to need, and a lot of MBAs are general. ...I felt that a lot of the things that I was doing in school, I could directly translate into what I was doing in the hospital."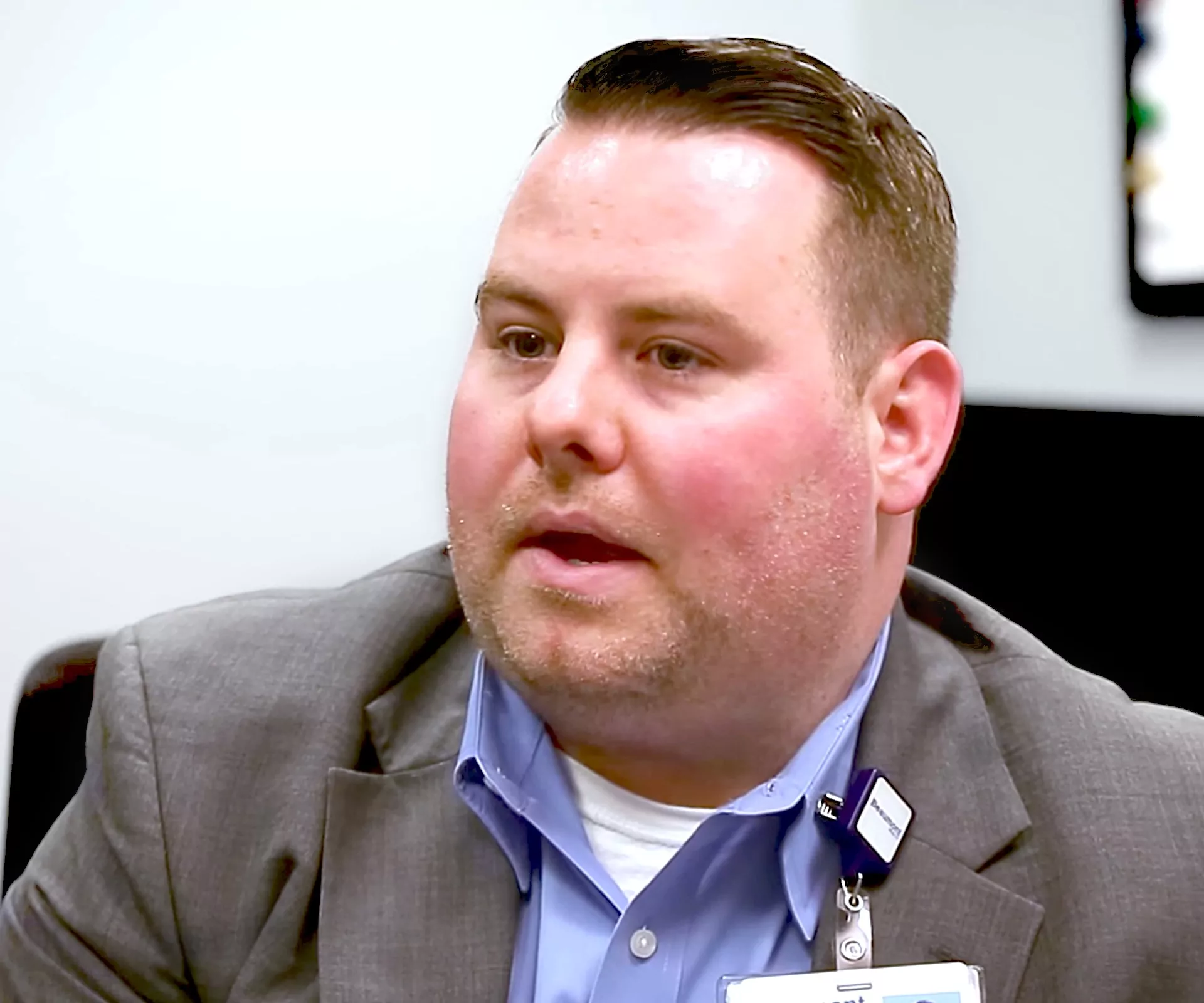 Outcomes & Performance
Our quality-focused, market-driven and rigorous program curricula will establish and enhance core business knowledge and the ability to anticipate and react to societal changes, as well as provide students with technological proficiency, the ability to make ethical decisions and the communication skills that embody the professional acumen graduates need to make positive contributions to their chosen fields.
View Outcomes & Performance
Accreditation
External peer review is the primary means of assuring and improving the quality of higher education institutions and programs in the United States. This recognition is accomplished through program accreditation, approval or certification.
The College of Business at Baker College has received specialized accreditation for its business programs through the International Accreditation Council for Business Education (IACBE), located at 11374 Strang Line Road in Lenexa, Kansas, USA. List of accredited programs.
Online Classes Available Anywhere
Baker College online programs are available to students across the country. In Michigan our students come from Ann Arbor, Auburn Hills, Cadillac, Dearborn, Detroit, Flint, Grand Rapids, Jackson, Lansing, Kalamazoo, Muskegon, Owosso, Traverse City, and many other locations. Beyond Michigan, our online graduates hail from Ohio, Indiana, Illinois, and other states.
On Campus Unavailable
Core courses for this degree program are not offered on campus.
For those interested, a selection of general education and prerequisite courses are available on campus each semester.
View campus locations
Available on Baker Online
Courses for this degree program are available through Baker Online.
100% online, this format offers flexible scheduling with 8-week semesters
Baker Online
Unavailable on Online Live
Courses for this degree program are available through Online Live.
100% online with set class times, this format offers live, real-time virtual learning.
Online Live