Nursing is an emotionally and financially fulfilling career path with an excellent outlook for the future. Because they work in hospitals, clinics and other medical facilities, nurses typically enjoy comprehensive employment benefits and competitive pay. The U.S. Bureau of Labor Statistics reports that as of May 2019, registered nurses take home an average of $35.24 per hour, or $73,300 per year. 
Nursing is also one of the fastest-growing occupations in the healthcare field, with a 7% increase in employment projected to occur between 2019 and 2029.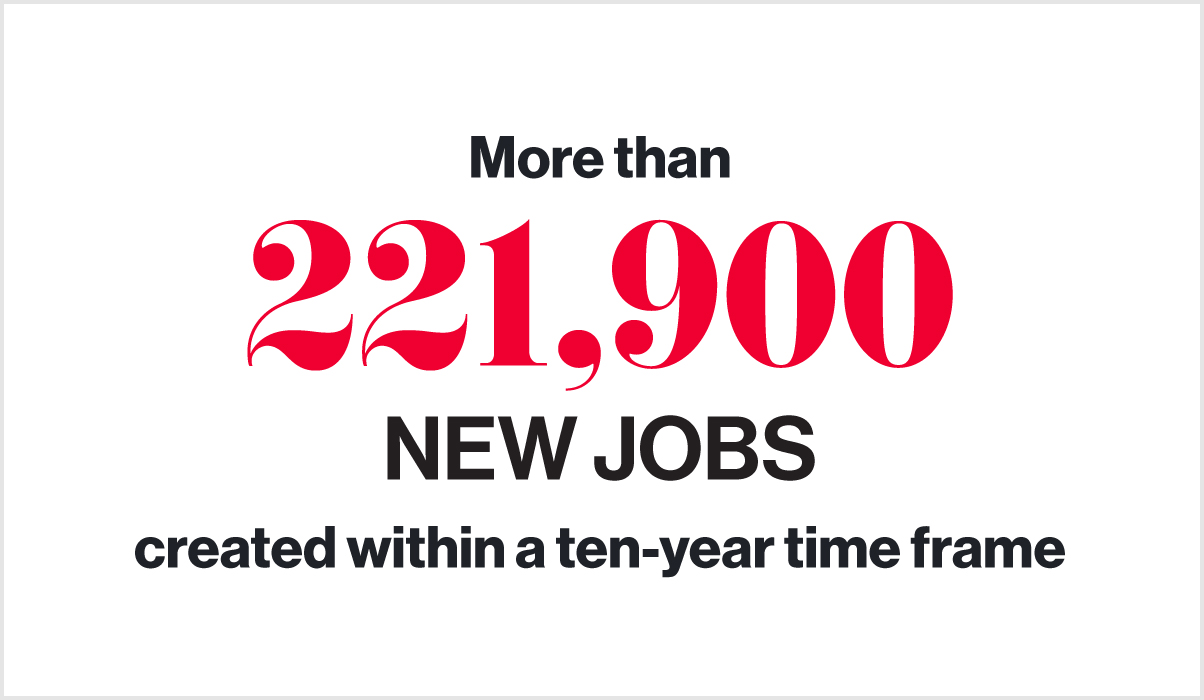 When you consider these advantages, it's not hard to see why more and more people are choosing this in-demand profession. 
But exactly what kind of education is needed to be a nurse, anyway? As it turns out, there are several different levels of training that can prepare you to start a successful career in nursing. Here, we'll give you a quick rundown of the basic options you can choose from. 
Associate Degree in Nursing (ADN).
One of the quickest ways to get your career off the ground is earning an associate degree in nursing (ADN). This type of technical nursing degree will qualify you to work in entry-level positions as a Registered Nurse (RN). ADN programs typically take around two years to complete, which makes them one of the quickest, most affordable options available to nursing students. 
Bachelor of Science in Nursing (BSN).
An ADN is a solid choice if your goal is to start working right away, but putting in the extra time to earn a Bachelor of Science in Nursing (BSN) will open the door to a lot more opportunities in the long run. As with an ADN, a BSN makes it possible for you to get hired as an RN. 
One major point of distinction, however, is that the added training that comes with this more advanced degree will prepare you for higher-paying, higher-level positions within the nursing field after you have successfully passed the licensing examination. The ADN is considered a technical nursing degree and the BSN a professional nursing degree. Obtaining a BSN, which offers a more well-rounded liberal arts education along with nursing knowledge, prepares you for a more expansive nursing career, many more opportunities.
These days, many employers won't even consider hiring you as an RN unless you have a bachelor's degree. It's a trend that's become so prevalent that many established RNs end up going back to school and completing their BSN as a way to improve their job prospects. 
A BSN is a professional nursing degree that consists of 120 credit hours and takes roughly four years to complete. The first year is spent on prerequisite liberal arts courses and is followed by an additional three years of intensive nursing study. If you already have a bachelor's degree, then it's possible tograduate with your BSN in as few as 24 months!
ADN vs. BSN.
Which nursing degree is right for you? Weighing the pros and cons of each can help you make an informed decision. Understanding the differences between these credentials is especially important when considering how it impacts your earning potential and career advancement.
Advantages
Disadvantages
Associate Degree in Nursing (ADN)

Can be completed quickly (approximately two years).

Limited to entry-level positions.

Must attain a BSN to be eligible for graduate-level study. 

Bachelor of Science in Nursing (BSN)

More opportunities for advancement.


Employer-preferred credential for RNs.

Required for admission to graduate-level nursing programs.

Takes longer to complete (two to four years on average).

May require a greater financial investment.
Master of Science in Nursing (MSN).
Depending on your career goals, you may eventually need to pursue a Master of Science in Nursing (MSN). Getting a Master of Nursing degree usually takes about two years. It's an essential step if you plan to become an Advanced Registered Nurse Practitioner (ARNP) or want to be considered for leadership positions in specialized disciplines like Nursing Administration and Nursing Education. 
Advanced Nursing Degrees.
There are further steps nurses may take in their education for different opportunities in the field, which include a Doctor of Nursing Practice (DNP) degree or a Doctor of Philosophy (PhD) in Nursing degree among others 
Master of Nursing Education. 
A Master of Nursing Education can prepare you to provide training to current and aspiring nurses in a variety of settings, ranging from community college classrooms to busy teaching hospitals. 
Master of Nursing Administration.
A Master of Nursing Administration will give you the education you need to move into competitive leadership positions within the nursing field. 
Healthcare Management MBA.
Similarly, a Bachelor of Science in Nursing can provide a pathway to earning a Master of Business in Healthcare Management. Combining a strong background in nursing with an MBA is a smart choice for anyone interested in advancing to an upper management position at hospitals and other medical facilities. 
Doctor of Nursing Practice (DNP).
A doctorate degree represents the highest level of education you can attain within the nursing field. There are two degree options you can pursue: the clinical-based Doctor of Nursing Practice (DNP) or the more research-focused Doctor of Philosophy (PhD) in Nursing. If you've got your sights set on getting a doctorate in nursing someday, an MSN from Baker College is something you'll definitely want to check off your list first. 
Michigan Post-Degree Nursing Education and Licensing. 
The Michigan Board of Nursing is the organization responsible for issuing licenses for RNs and LPNs (as well as certification for Nurse Practitioners, Nurse Midwives and Nurse Anesthetists). This organization recognizes Baker College as an approved education program.
Recent nursing graduates must apply for a license from the Michigan Board of Nursing. This requires filing several items digitally, including passing NCLEX-RN Examination Scores and final transcripts.
Continuing Nursing Education in Michigan.
All nurses must complete additional educational courses throughout their careers to keep their license current, and Michigan is no exception.
Nurses must renew their Michigan license every two years. During this time, the Michigan Public Health Code and board administrative requires all nurses to have completed at least 25 hours of continuing education. 
The state considers continuing education programs from these bodies to be acceptable:
Accreditation Council For Continuing Medical Education.

American Association Of Nurse Anesthetists.

American College Of Nursing Midwives.

American Association Of Nurse Practitioners. 

National Association Of Clinical Nurse Specialists.

American Nurses Credentialing Center.

American Osteopathic Association.

Another State Or Provincial Board Of Nursing.

National Association For Practical Nurse Education And Service Inc.

National League For Nursing.
The good news is that recent graduates get a break: Licensed nurses are not required to begin earning credit toward continuing education until after their first renewal.
Choosing a Nursing Degree.
No matter what level of nursing education you aspire to, it's important to select a program that is accredited and respected. All of the nursing degree programs at Baker College are accredited by the Commission on Nursing education (CCNE), so you can be sure that you'll graduate with the knowledge, skills and experience you need to launch a rewarding career.
References (APA Format):
Admin (September 1, 2020). Registered Nurses. U.S. Bureau of Labor 
Statistics: United States Department of Labor. https://www.bls.gov/ooh/healthcare/registered-nurses.htm#
Michigan Department of Licensing and Regulatory Affairs. (December, 2019). Continuing  
Education Requirements for Michigan Nurses. [PDF file]. 
https://www.michigan.gov/documents/lara/LARA_Nursing_Specialty_CE_Brochure_4-11