Program Highlights
Build your future in human resources with a bachelor's degree and an MBA degree.
No business can succeed without the right team of employees. By working in human resources, you can use your people skills to help companies develop a superior workforce. Our 4+1 Human Resource Management BBA/MBA program helps you prepare to navigate the complex challenges and demands you'll encounter on the job. Classes in this program are led by experienced professionals who will help you understand a wide variety of topics and issues and apply knowledge to meet the needs of an ever-changing workplace.
This 4+1 program provides an exciting pathway for you to gain a BBA HR management degree and an MBA degree in five years.
Whether you are starting or advancing your career in human resource management, you will be prepared to serve in multiple roles, including human resources manager, training and development manager, HR generalist, HR coordinator or employee relations manager.
Once admitted, you will be allowed to take up to 15 MBA credit hours in your junior and senior years to fulfill the Business Elective courses requirements. The MBA credit hours will apply toward both the BBA HR management and MBA degree requirements.
The 4+1 BBA/MBA in Human Resource Management program at Baker College is accredited by the International Accreditation Council for Business Education (IACBE).
Learn Your Way
Human Resource Management classes are taught exclusively through Baker Online and Online Live.
Learn More
Why Study Human Resources?
Careers in human resources can also be very fulfilling and rewarding since you'll be helping people find jobs that are right for them. And with so many different types of organizations to potentially work in, you'll be able to take your career in any direction you like. After completing this program, you'll be prepared to find work in a position such as human resources manager, training and development manager, HR generalist, HR coordinator or employee relations manager.
Human resources managers are responsible for attracting, motivating and retaining qualified employees and matching them to the right jobs. Coordinating a team of specialists, they oversee employee recruiting and hiring, establish compensation guidelines and help limit job turnover, often in concert with hiring managers and other key organizational stakeholders. They also help employees improve their skills and productivity through training and development opportunities.
Career Facts
$116,720
Median Yearly Income
$205,720
Median Salary for Executives
View Citations
Curriculum
The Baker College 4+1 BBA/MBA in Human Resource Management program is a 5-year, IACBE-accredited program consisting of 141 credit hours (36 hours of major courses and 54 hours of business requirements). Our curriculum includes 21 hours of MBA courses, employee and labor relations and applied leadership.
View Full Curriculum
Sample Courses
Employee and Labor Relations
Description
Studies all aspects of effective employee and labor relations including managing organizational culture and retention, employee motivation and rewards, employee engagement, conflict management and dispute resolution, employee discipline and terminations, union/management relations, the collective bargaining process, negotiation skills, grievance management, and unfair labor practices.
Applied Leadership
Description
Examines a variety of leadership and management styles and their application. Emphasis is on problem-solving, collaboration, managing resources, ethical behavior, using appropriate leadership style, team-building and characteristics of effective leadership.
Human Behavior Management of Organizations
Description
Provides students with an understanding of individuals, groups, and organizations as a whole. This course considers such topics as alignment of people within an organization, as well as techniques for these individuals to manage and lead more effectively. This course will also discuss how technology, the Internet, globalism, and virtual teaming are impacting the work environment today.
In Their Words
"I chose Baker because I wanted to belong to a school that cared about me and my career and would genuinely help me succeed in every way possible."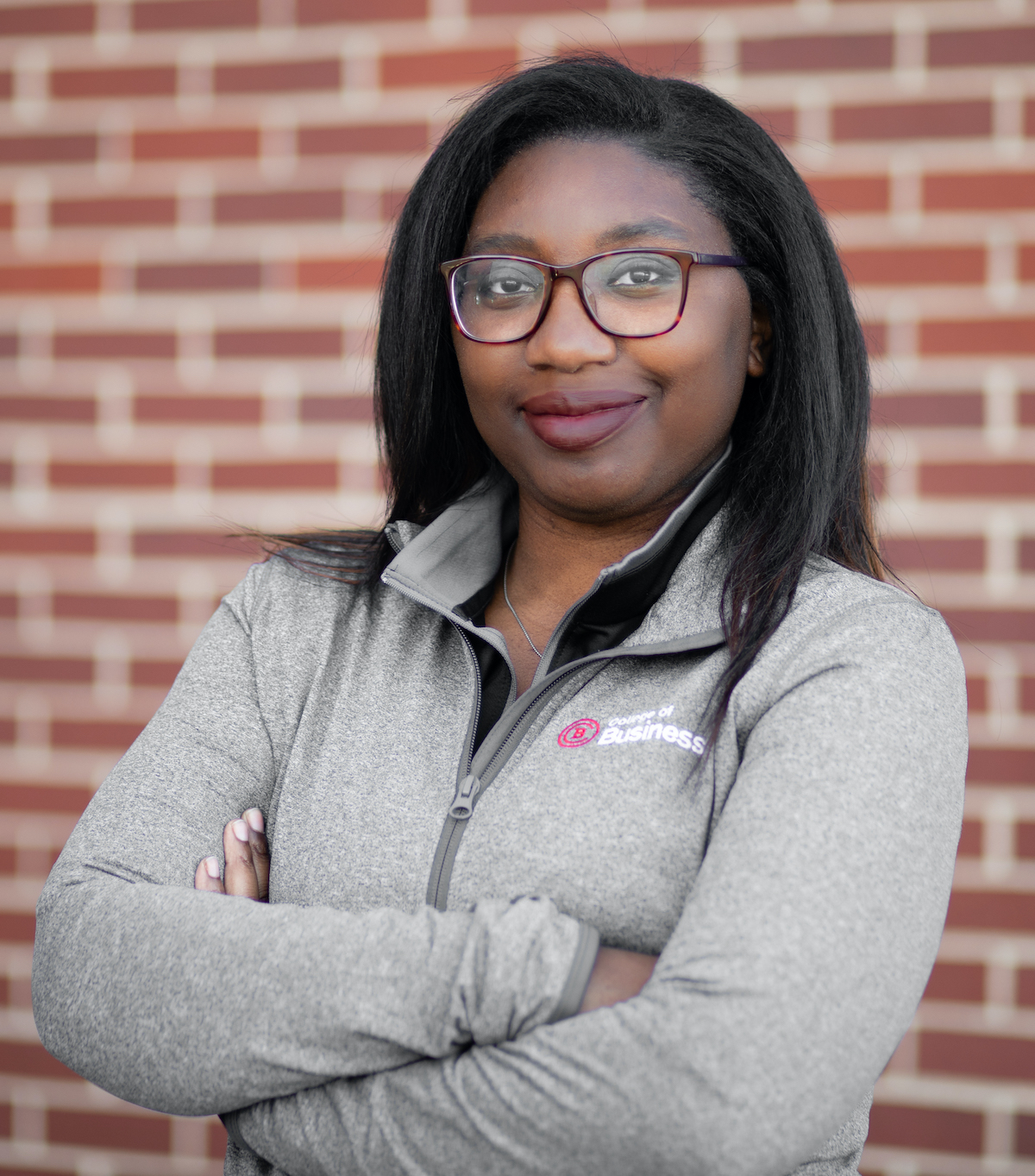 Additional Requirements
Assuming a student will choose the MBA Human Resource Management major upon completing a BBA HR management degree, he/she will need to complete the additional courses to receive an MBA degree. Students will have the option of choosing another major upon admission into the MBA program. If so, the academic plan will change accordingly.
Please contact the Enrollment Department for admission criteria and submit applications to the Center for Graduate Studies upon completion of 60 credits toward your BBA HR management degree. A minimum 3.0 GPA is required.
Outcomes & Performance
Our quality-focused, market-driven and rigorous program curricula will establish and enhance core business knowledge and the ability to anticipate and react to societal changes, as well as provide students with technological proficiency, the ability to make ethical decisions, and the communication skills that embody the professional acumen graduates need to make positive contributions to their chosen fields.
View Outcomes & Performances
Accreditation
External peer review is the primary means of assuring and improving the quality of higher education institutions and programs in the United States. This recognition is accomplished through program accreditation, approval or certification.
The College of Business at Baker College has received specialized accreditation for its business program(s) through the International Accreditation Council for Business Education (IACBE) located at 11960 Quivira Road in Overland Park, Kansas, USA. For a list of accredited programs please view our IACBE member status page.

The Society for Human Resource Management (SHRM) acknowledges that the Baker College Master of Business Administration Human Resource Management program has renewed its alignment with SHRM's HR Curriculum Guidebook and Templates.
The HR Curriculum Guidebook and Templates were developed by SHRM to define the minimum HR content areas for study by students at the undergraduate and graduate levels. The guidelines, created in 2006 and revalidated in 2010, 2013, and 2018, are part of SHRM's Academic Initiative to define HR education standards taught in university business schools and to help universities develop degree programs that follow these standards.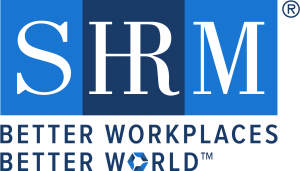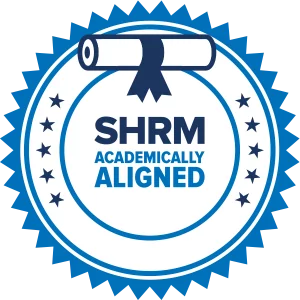 Online Classes Available Anywhere
Baker College online programs are available to students across the country. In Michigan our students come from Ann Arbor, Auburn Hills, Cadillac, Dearborn, Detroit, Flint, Grand Rapids, Jackson, Lansing, Kalamazoo, Muskegon, Owosso, Traverse City, and many other locations. Beyond Michigan, our online graduates hail from Ohio, Indiana, Illinois, and other states.
On Campus Unavailable
Core courses for this degree program are not offered on campus.
For those interested, a selection of general education and prerequisite courses are available on campus each semester.
View campus locations
Available on Baker Online
Courses for this degree program are available through Baker Online.
100% online, this format offers flexible scheduling with 8-week semesters
Baker Online
Available on Online Live
Courses for this degree program are available through Online Live.
100% online with set class times, this format offers live, real-time virtual learning.
Online Live