Cummins' Jeffrey Amo, at left, ceremoniously presents a $1,000 scholarship to Baker College student Jesse O'Connor.
OWOSSO, Mich. – Leading automotive industry organizations continue to recognize students at Baker College's Auto/Diesel Institute (ADI) in Owosso.
Cummins Inc., Mitchel 1 and the Specialty Equipment Market Association (SEMA) have recently awarded scholarships and more to students in the ADI diesel service technologies associate program. The program holds Master Accreditation by National Automotive Technicians Education Foundation (NATEF).
"Quality attracts quality," said Aaron J. Maike, Ph.D., Baker College of Owosso president. "The ADI of Michigan provides quality education in preparing students to succeed in their careers. This is reflected in the industry organizations that recognize our students and graduates, and in the quality of students attracted to our programs."
Scholarship recipients are second-year students, Jesse O'Connor, of Webberville, and Nathan Day, of Plymouth, Indiana. An incoming first-year student, Travis Krueger, of Beaverton, received a scholarship and was able to attend the annual North American Council of Automotive Teachers (NACAT) conference held July 17-20.
Jesse O'Connor received a $1,000 scholarship from Cummins Inc., a manufacturer of diesel and alternative fuel engines and electric generators and related components. O'Connor was selected based upon his academic achievement; he has a 3.91 GPA. He plans to graduate spring 2018.
Also expecting to graduate spring 2018, Nathan Day was awarded a $2,000 Specialty Equipment Market Association (SEMA) Memorial Scholarship. SEMA is a trade association that represents the $41.2 billion specialty automotive industry and organizes the annual SEMA Show in Las Vegas. Its scholarship program helps foster the next generation of automotive aftermarket industry leaders and innovators.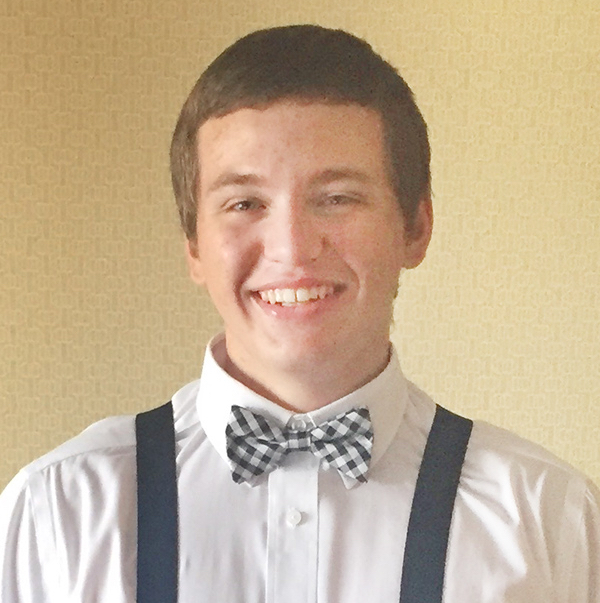 Baker College student Travis Krueger is the 2017 Mitchel 1 Automotive Technology Outstanding Student.
Travis Krueger was named the 2017 Mitchel 1 Automotive Technology Outstanding Student for outstanding achievement in automotive technology and auto shop repair scholastics. Students from the U.S. and Canada were eligible to apply. Mitchell 1 provides integrated software and services to improve productivity and profitability for automotive and commercial truck professionals. Krueger received a $2,500 scholarship and $500, plus expenses for himself and two guests – his mother and his girlfriend – to attend the NACAT conference.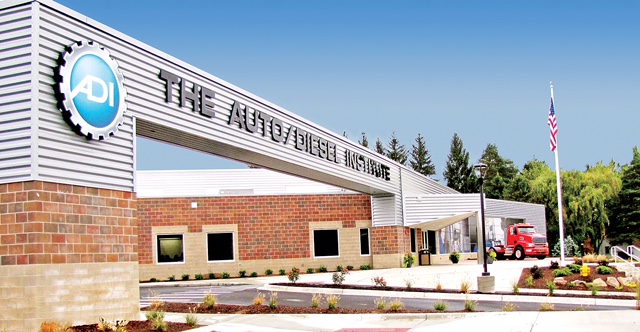 The 43,000-square-foot Baker College Auto/Diesel Institute offers two fully equipped automotive labs, three diesel labs, four engine and transmission labs, a tool crib with industry-standard specialty tools, and three lecture classrooms.
For more information about Baker College ADI programs, contact Mike Konopacke in the admissions office at [email protected], 989.729.3350 or 800.879.3797, or visit www.baker.edu.
Baker College is a private nonprofit college based in Michigan. Founded in 1911, Baker College grants doctoral, master's, bachelor's and associate degrees, as well as certificates in diverse academic fields including applied technology, business, education, engineering, health science, information technology and social science. Baker College has on-ground campuses throughout Michigan and offers online programs that can be completed 100 percent online without ever visiting a campus. In 2016, the Online Learning Consortium recognized Baker College Online with the OLC Quality Scorecard Exemplary Endorsement, the highest ranking for online higher education programs. For information, visit www.baker.edu or follow Baker College on Twitter, @bakercollege, or on Facebook, www.facebook.com/bakercollege.