Out-of-area students attracted to quality programs, seeking traditional collegiate experience.
FLINT TOWNSHIP, Mich. – Baker Hall East, a 35-suite residence hall on Baker College's Flint campus, has had an extensive facelift over the summer and is awaiting students for fall quarter, which begins Monday, Sept. 26.
"Our goal is to update and refresh our on-campus residence halls to create a modern environment conducive to learning," said Wen Hemingway, MBA, CTP, Baker College of Flint president. "The quality of Baker Hall East will also enhance the student experience for those living there."
Baker Hall East was the first to see the upgrade; Baker Hall West will be renovated summer 2017.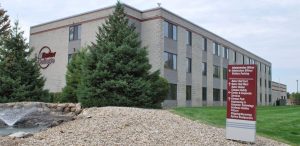 The upgrades are important for Baker College to continue to attract more students from outside of the area and outside of the state, according to Hemingway.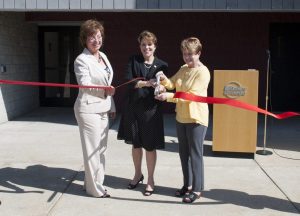 "Our programs are gaining regional and national prominence and are attracting students who need local housing and want the traditional collegiate experience," she said.
The upgrades for Baker Hall East span from wall to wall. The residence hall, which can accommodate up to 100 students and a hall director, has all new furniture, kitchens and bathrooms, and the décor is all in neutral colors and new finishes.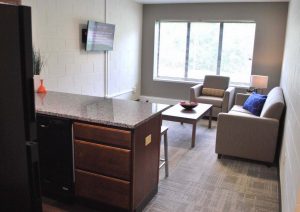 The two- and three-person suites now have kitchens with new appliances and granite counters, high-quality, durable furniture, and 42-inch flat-screen smart TVs for the living rooms. The bedroom furniture includes twin beds, desks, chairs, stackable drawers and pedestal tables, which can be configured multiple ways.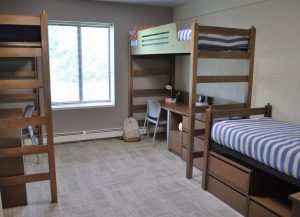 The architect is TowerPinkster, RT London provided the furnishings, and Spence Brothers is the general contractor.
For more information about Baker College, contact Kevin Pnacek in the admissions office at 810.766.4000 or [email protected] or visit www.baker.edu.