On-campus or downtown housing.
The Cadillac student housing offers apartment-style student housing downtown and on-campus. Whether you're looking to connect with the bustling downtown district or the quiet convenience of an easy walk to class on campus, Cadillac has something for you. Activities and events are hosted at both locations and in collaboration with the nearby YMCA to keep you engaged all year round.
On-campus housing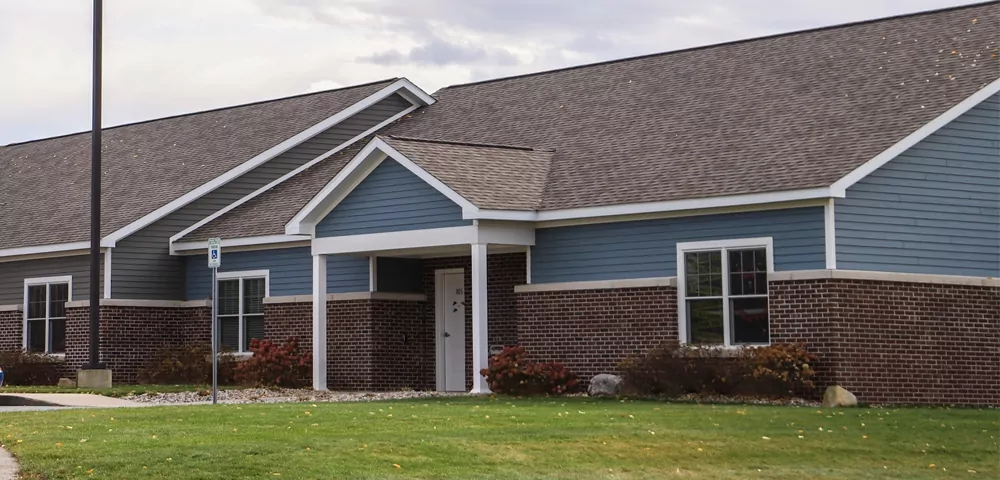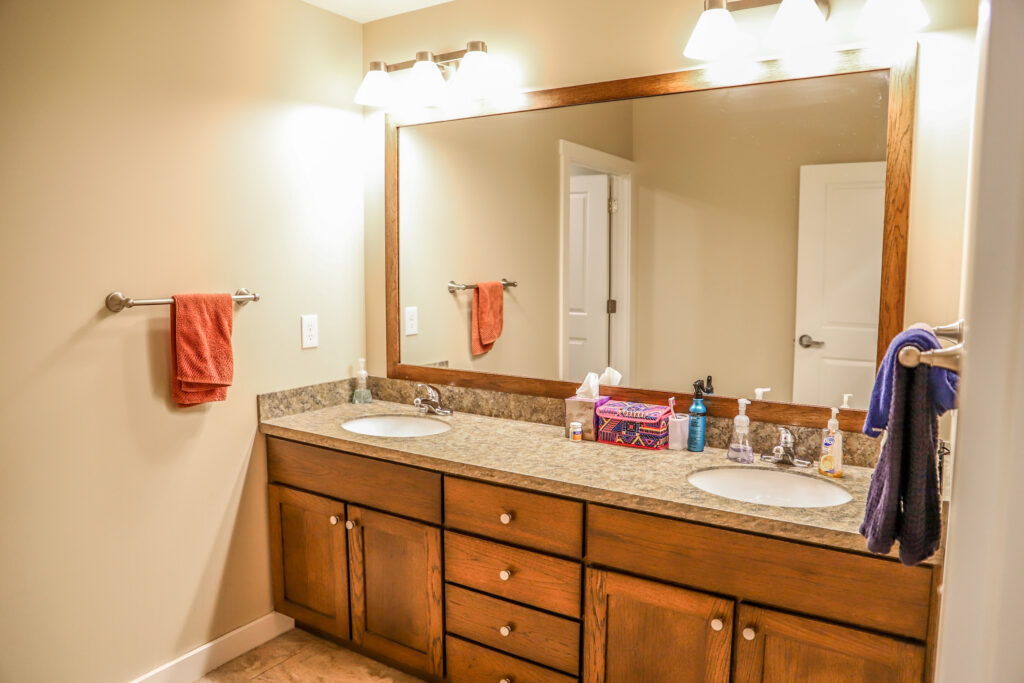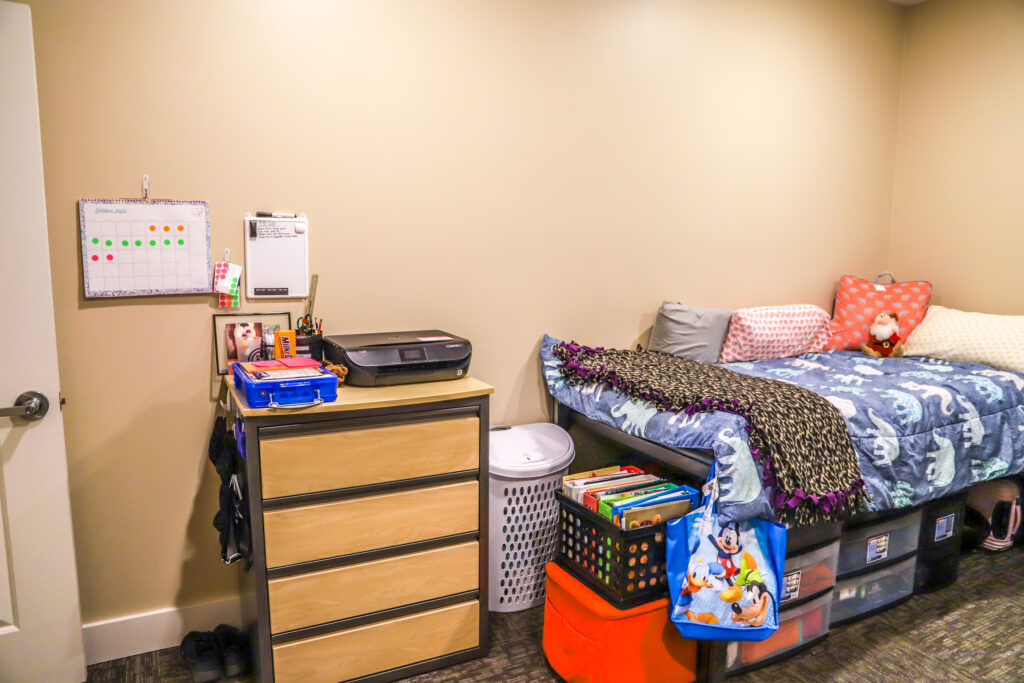 Bedroom with two beds and dressers.
Downtown apartment style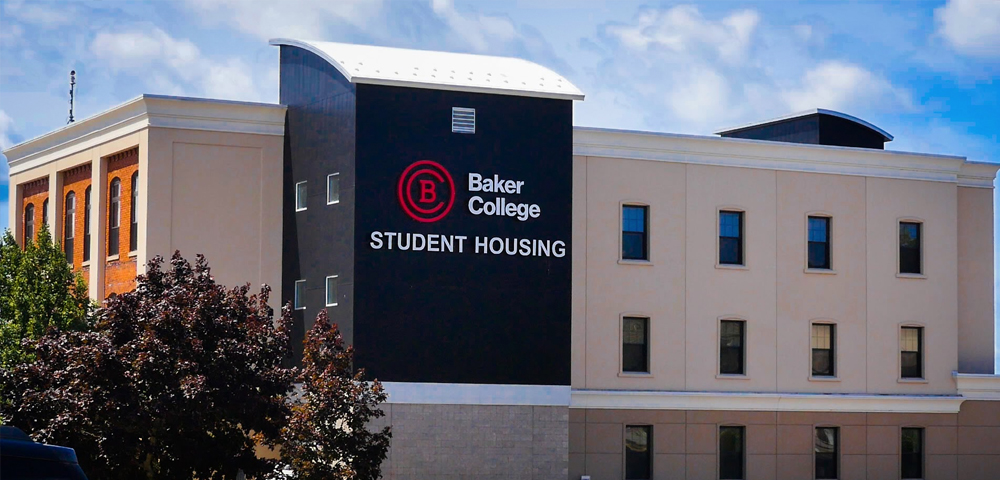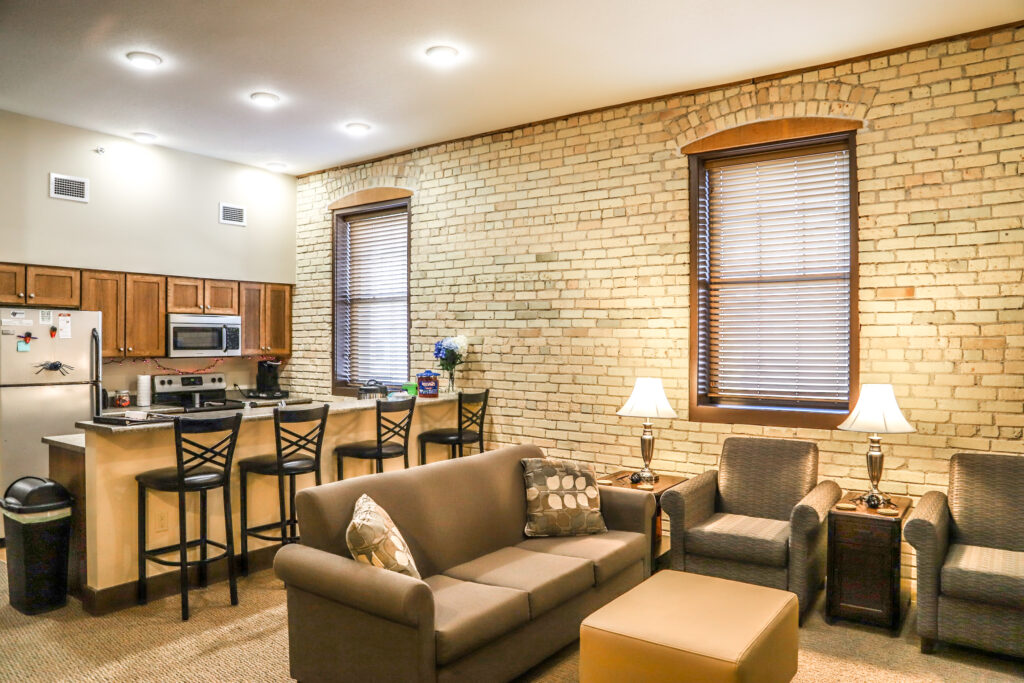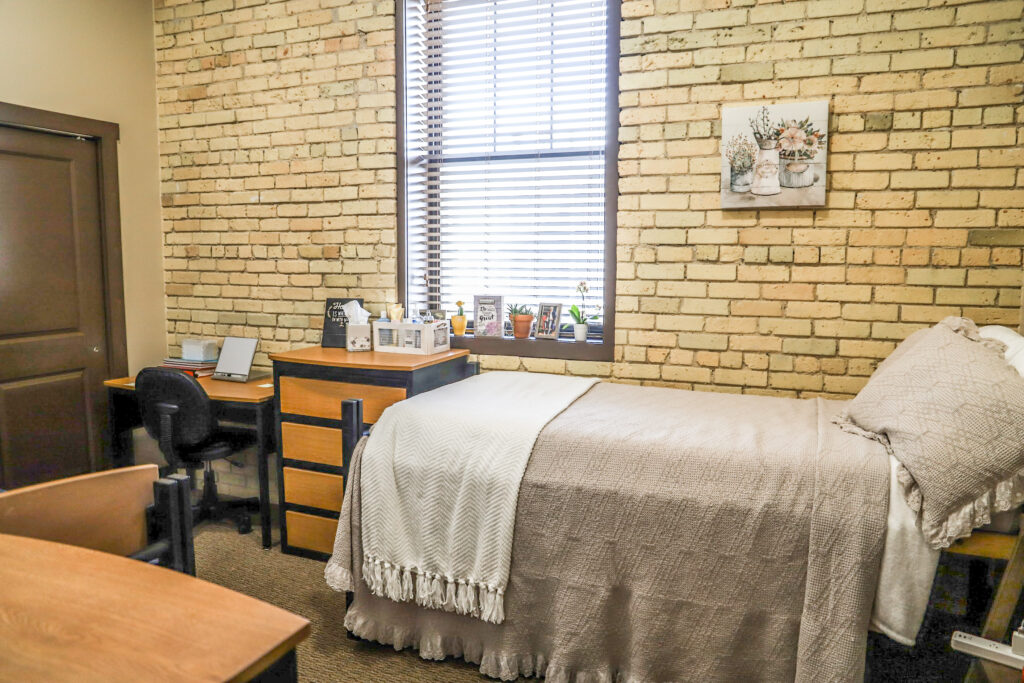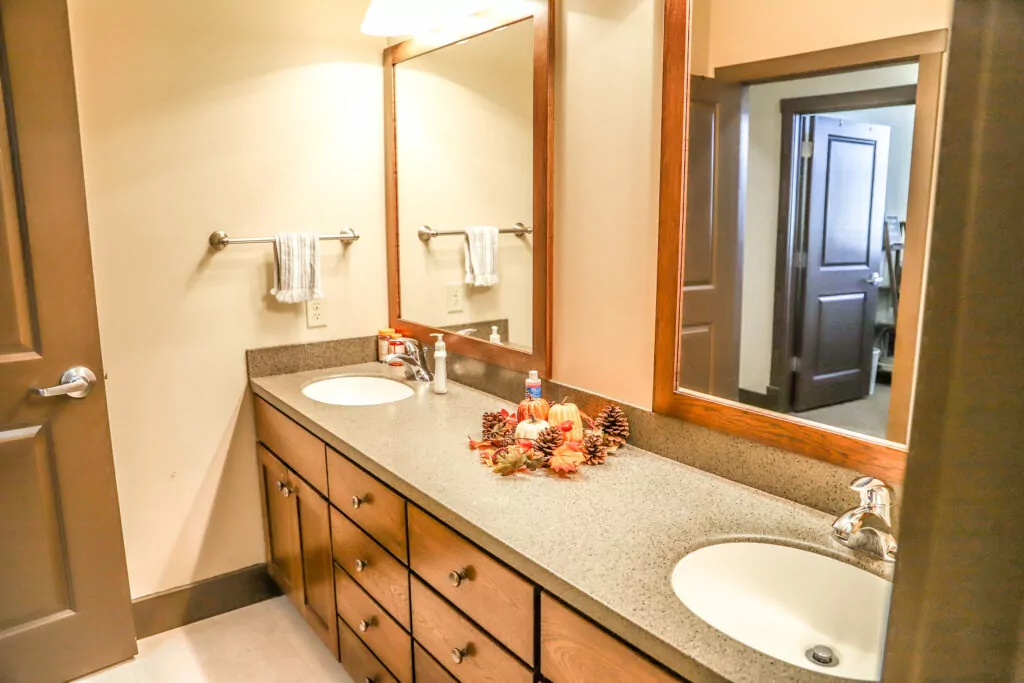 Features & Furnishings
Bed
Desk w/ Chair
Dresser(s)
Kitchen Table w/Chairs
Range/Stove
Refrigerator
Dishwasher
End Table(s)
Entertainment Stand
Fire Extinguisher
Microwave
Ottoman
Television
Sofa
Laundry Equipment
Kitchen Stools
A/C
More information.
Schedule a campus visit, a personal tour or contact OneStop for more information.